Under the guidance of Jiří Vítek and Eric Goldemberg, students from the Faculty of Architecture at Brno University of Technology and Florida International University in Miami theoretically explored and interpreted Mies van der Rohe's architectural space through the tools of contemporary digital design using the example of his Brno villa.
Their interpretation is focused on understanding the pulsation of space in Mies' architecture and the subsequent materialization of an invisible and elusive phenomenon into architectural proto-objects. Thus, a new sphere and interface between the old and the new is created, through which the innovative thinking of the early twentieth century and the present can be bridged. The digital design uses data obtained directly from the dimensions and concept of the space of Villa Tugendhat. These are abstracted, orchestrated and applied to a digital programme that can be used to create entirely new structures and forms.
Digital design methods are inspired by biology, evolution, physics, cognitive science, sociology, and art. The results are radical, new, aesthetic, architectural objects. Inspiration in the weaving and spinning machines, so characteristic of Brno of the First Republic is imprinted in the designs and transforms the objects into musical instruments.
In addition to the exhibition of models of biomorphic objects printed on a 3D printer, usable garden seating furniture in real size was created based on Mies' architectural language.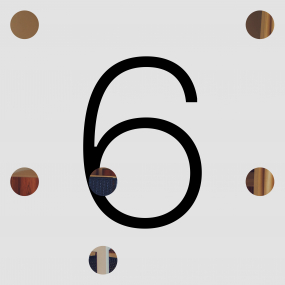 Authors:
Eric Goldemberg a Jiří Uran Vítek vedli atelier Biomorphic machines, který propojil studenty FIU Eric Goldemberg and Jiří Uran Vítek led the Biomorphic Machines studio, bringing together students from FIU Miami and FA BUT Brno to unravel and interpret the mysteries of fluid space and the pulsating architect Ludwig Mies van der Rohe.
Eric Goldemberg – Principal Designer
Eric is an architect, with a professional degree from the University of Buenos Aires and a Master of Science in Advanced Architectural Design from Columbia University, New York. He worked for Peter Eisenman as Senior Designer for the City of Culture of Galicia, Spain as well as heading design teams in several competitions. He was also Project Architect for Asymptote Architecture (Hani Rashid & Lise Anne Couture) on projects in Malaysia, The Netherlands and the Guggenheim Museum in Guadalajara, Mexico. In Buenos Aires he collaborated with Clorindo Testa and Estudio STAFF – the latter founded by his parents Jorge Jose Goldemberg and Teresa Bielus, with over 2,000,000 m2 of social housing projects built in South America.
Eric Goldemberg is Associate Professor and Digital Design Coordinator at Florida International University in Miami where he teaches graduate studios and advanced digital design and fabrication courses. Previously he taught at Pratt Institute, Columbia University, New York Institute of Technology, New Jersey Institute of Technology, and University of Buenos Aires.
Jiri Uran Vitek
graduated in Civil Engineering and Architecture from Brno University of Technology (2006) and the Faculty of Architecture of Brno University of Technology (2009), studied at Die Angewandte in the ZAHA HADID studio in Vienna (2012–2016). He is engaged in designing and researching in the field of digital/parametric architecture and in free art, where the focus is on discovering new structures. He teaches at the Faculty of Architecture in Brno, is a co-founder of the architectural studio VasiArchitekti and SUPERLABOR, leads the Experimental Laboratory of Architecture: studio URAN and BioTectArchitect.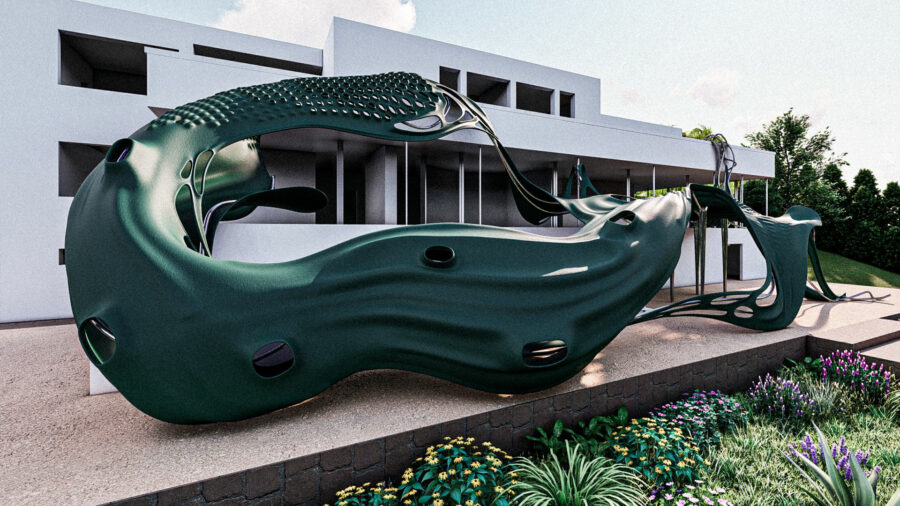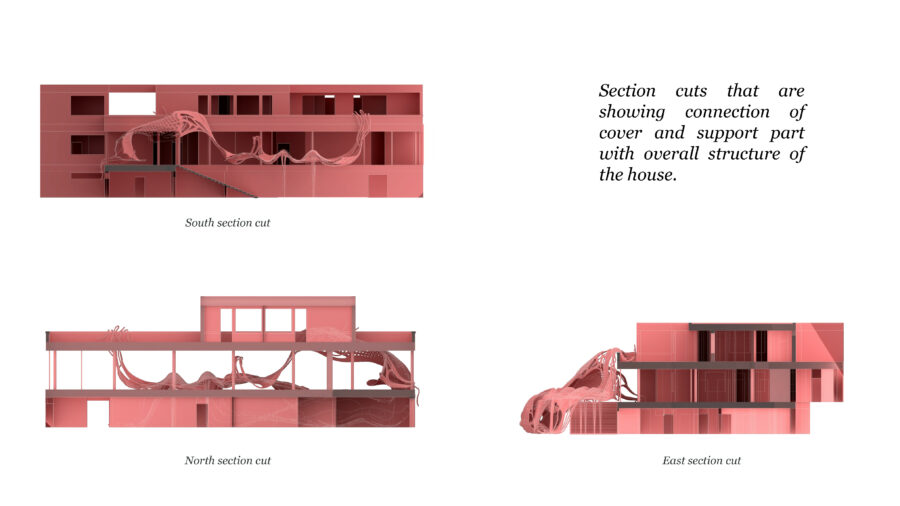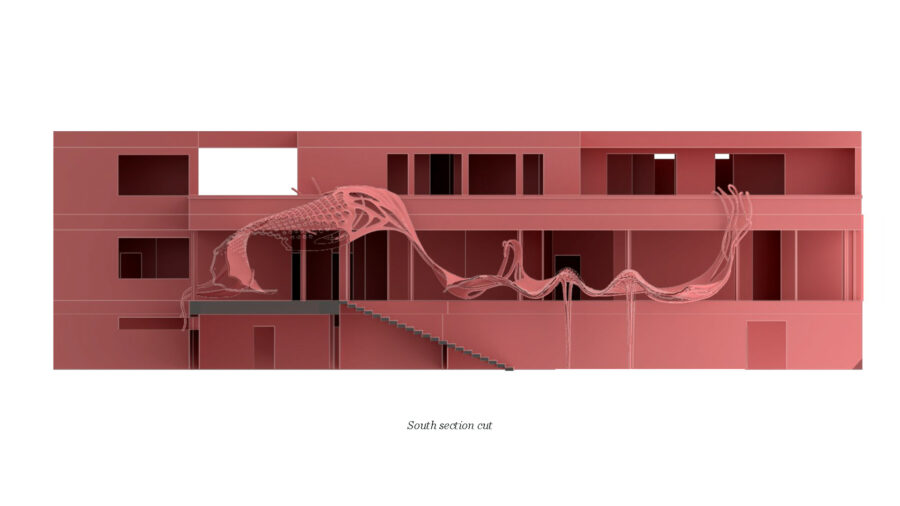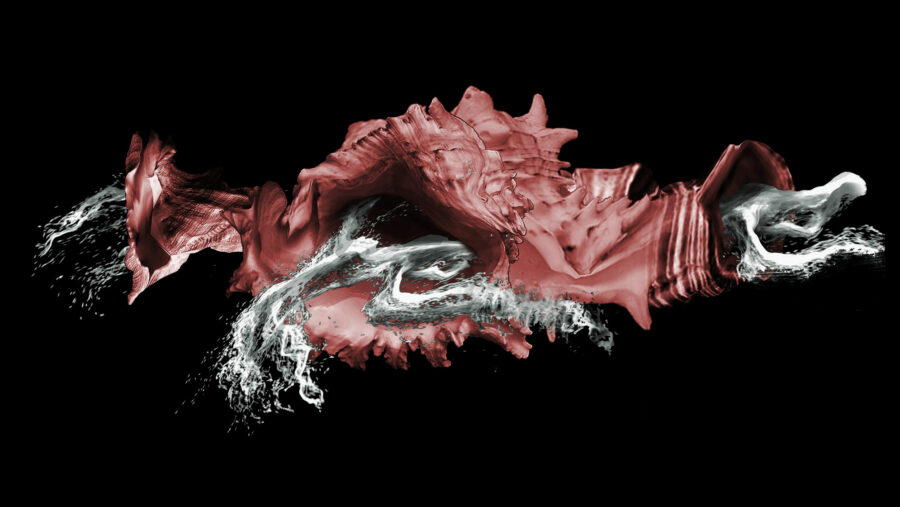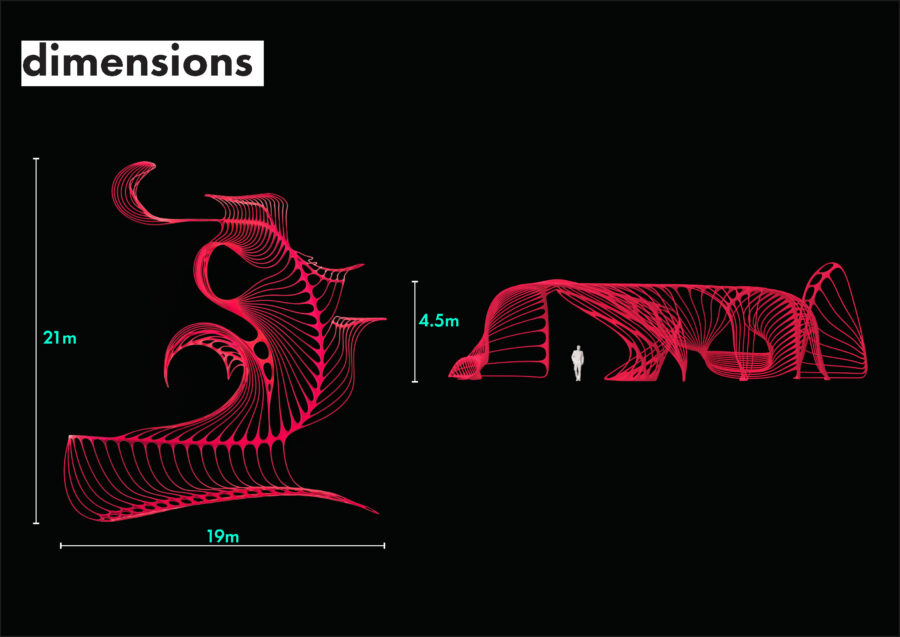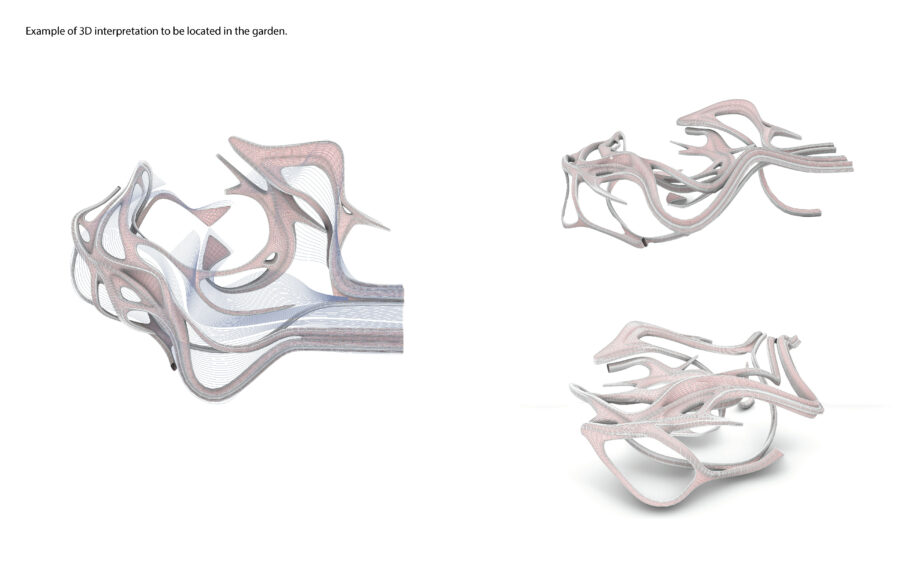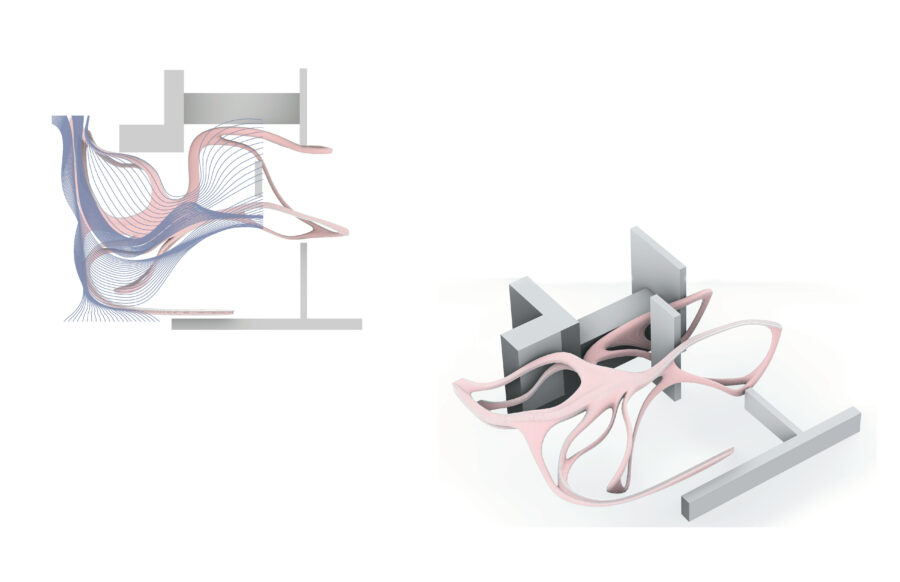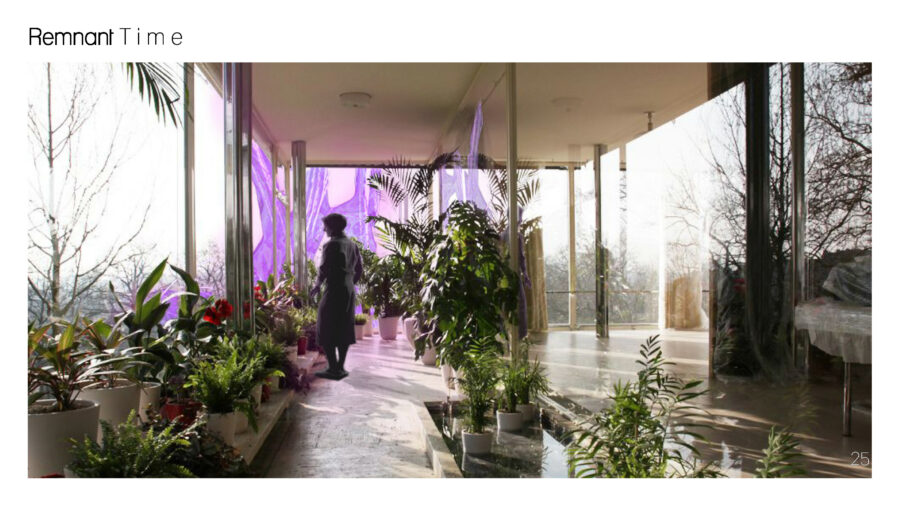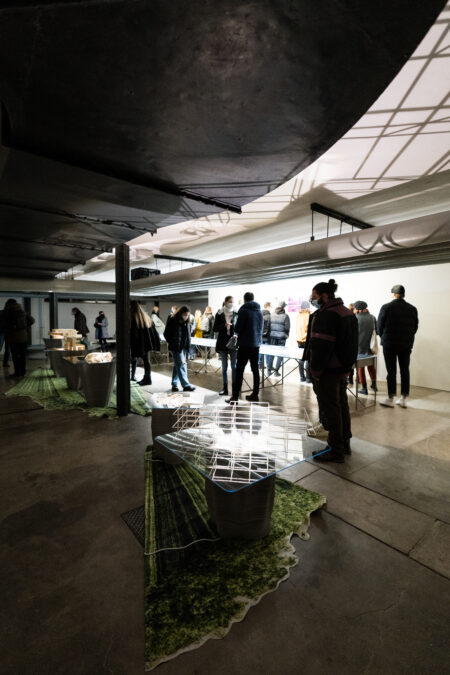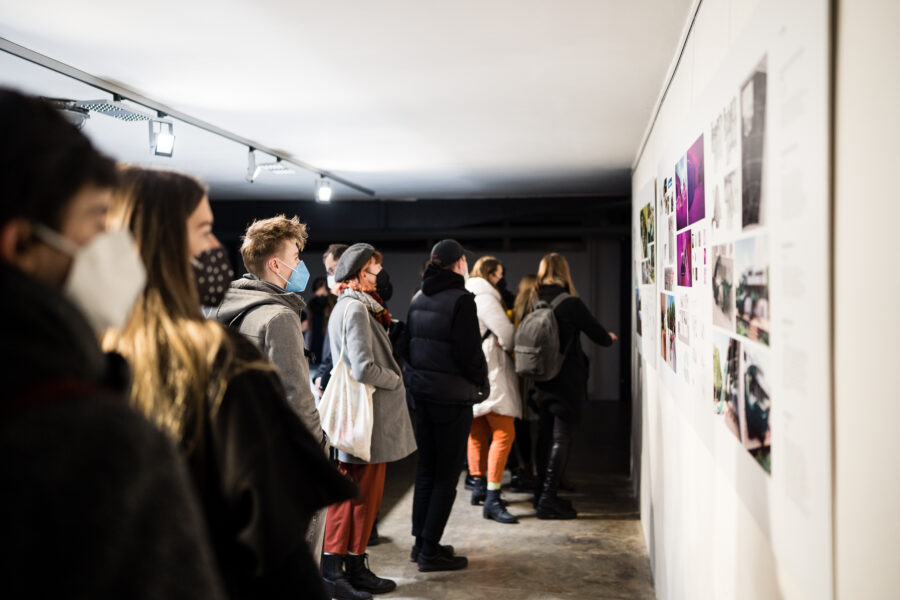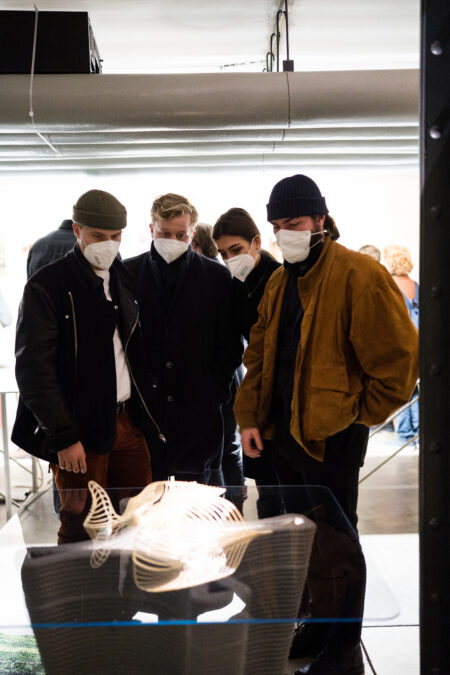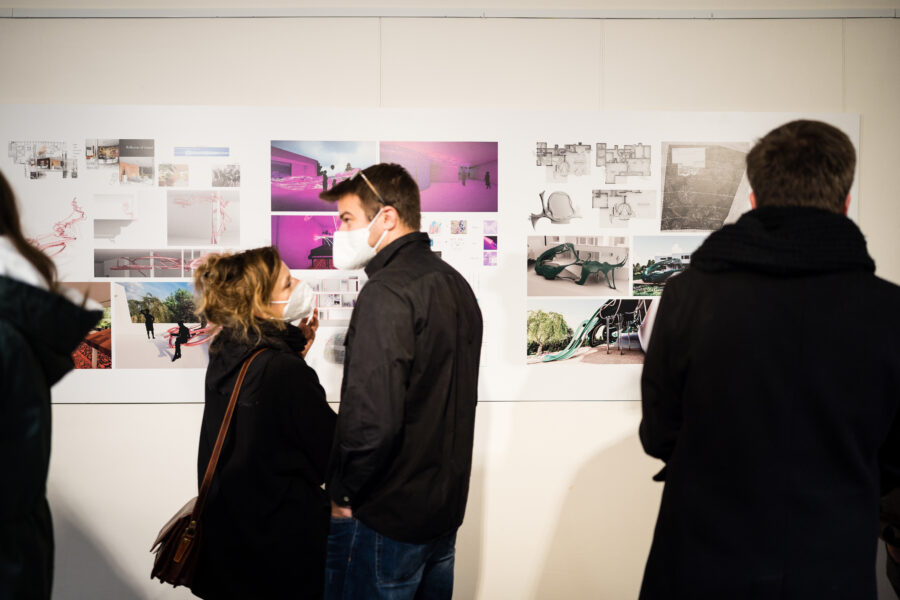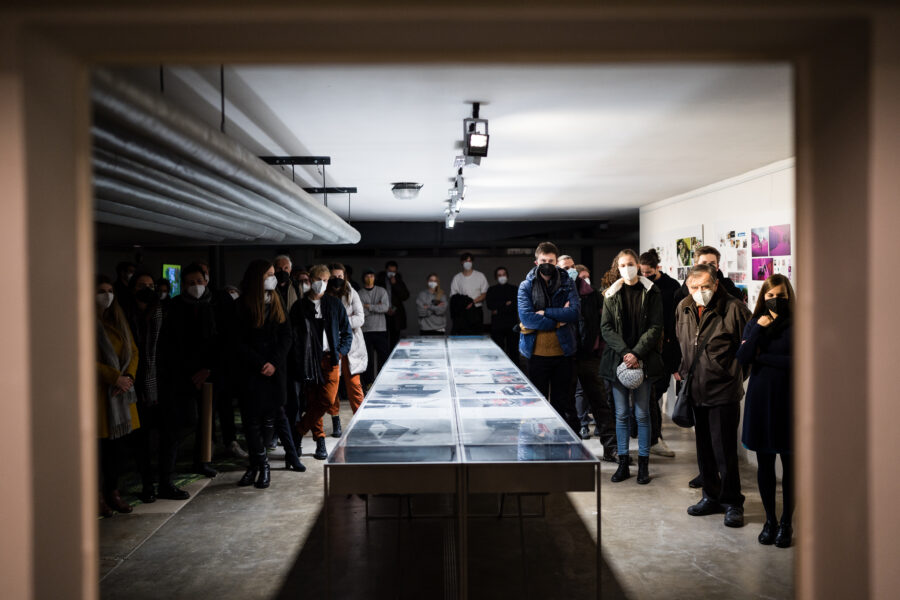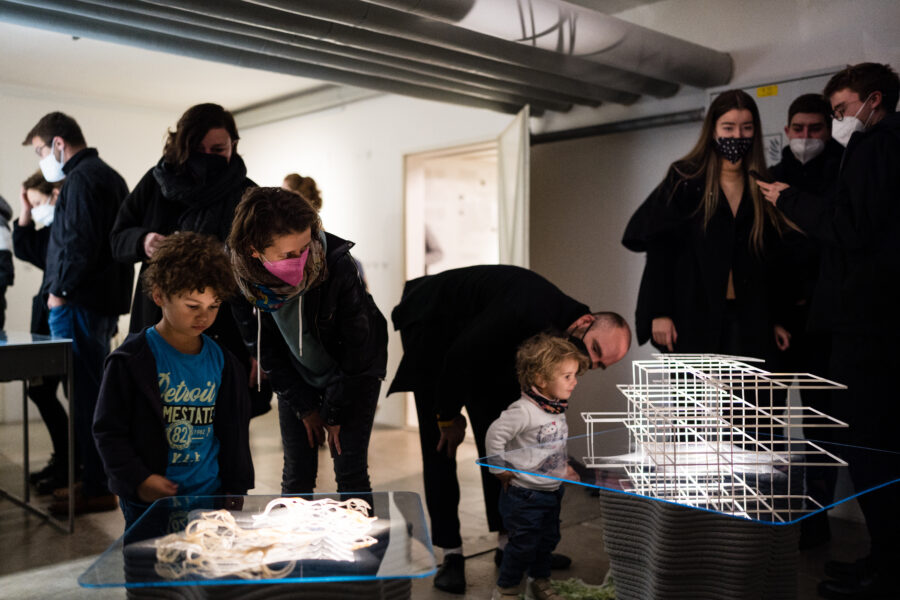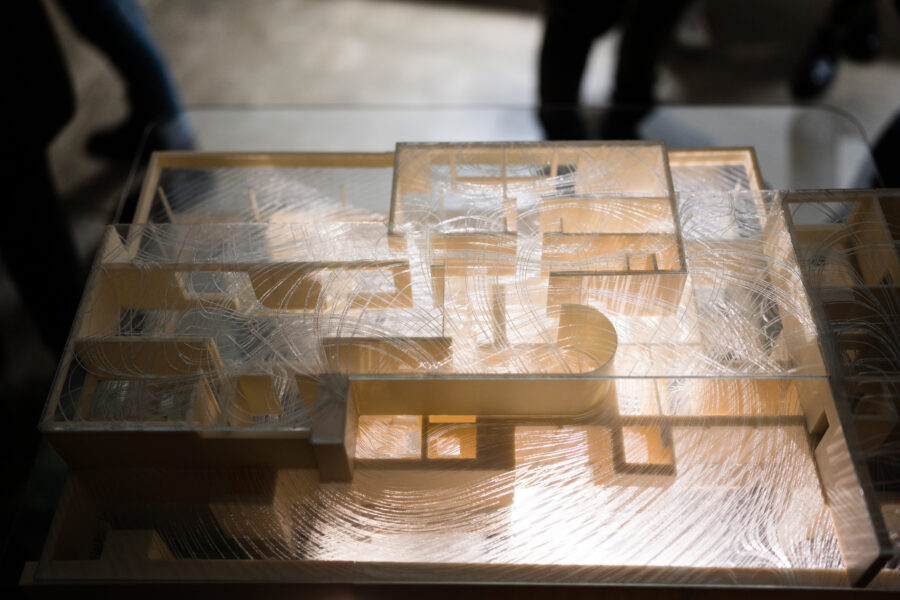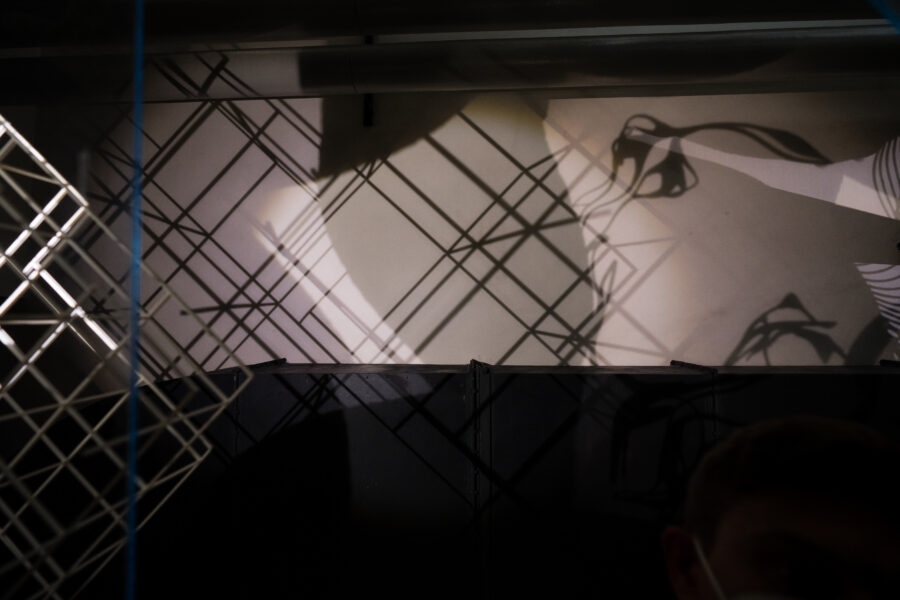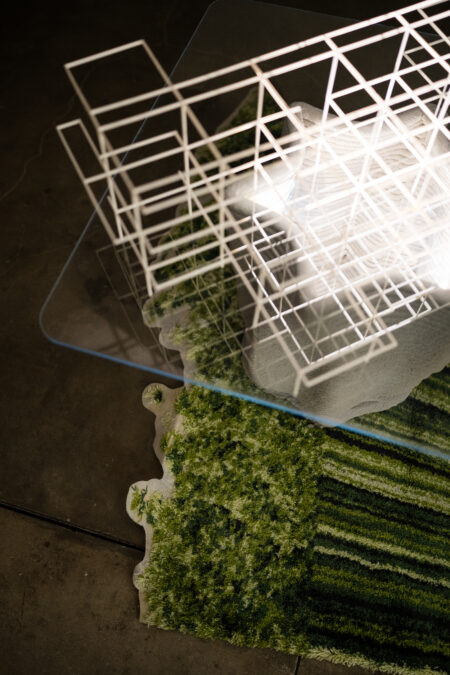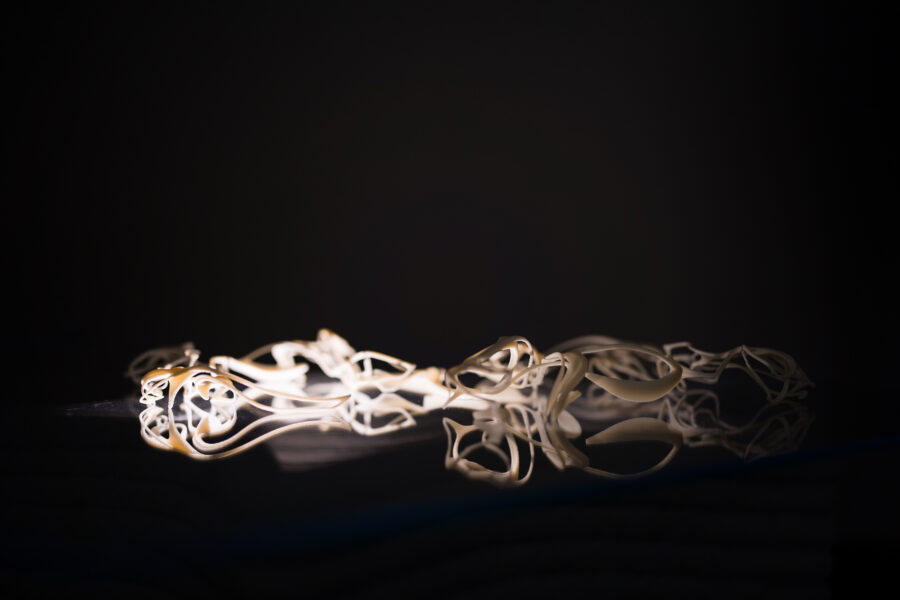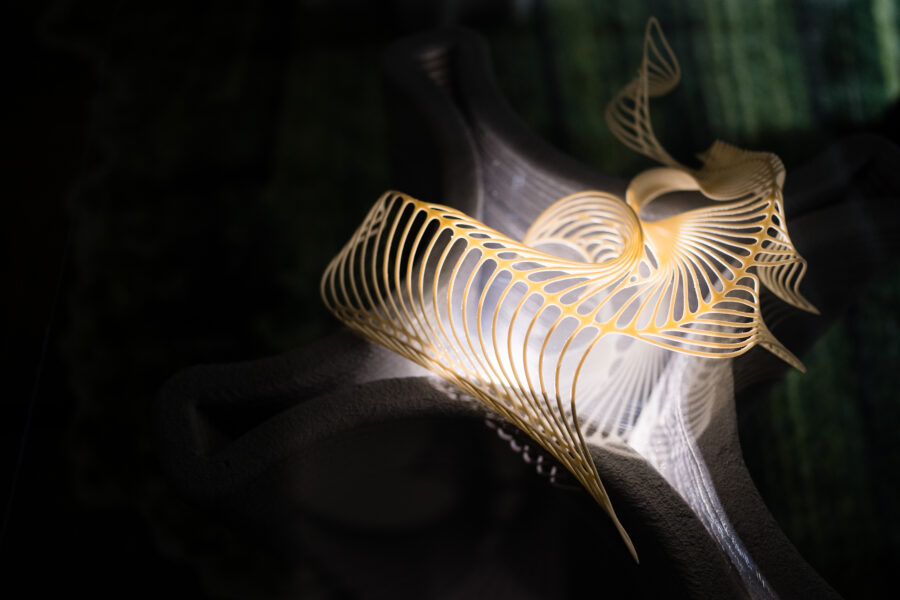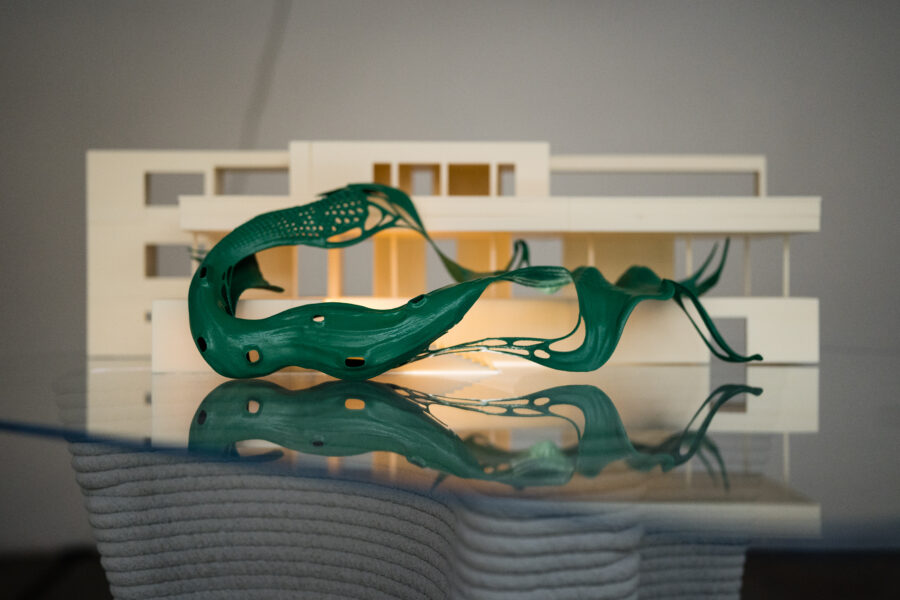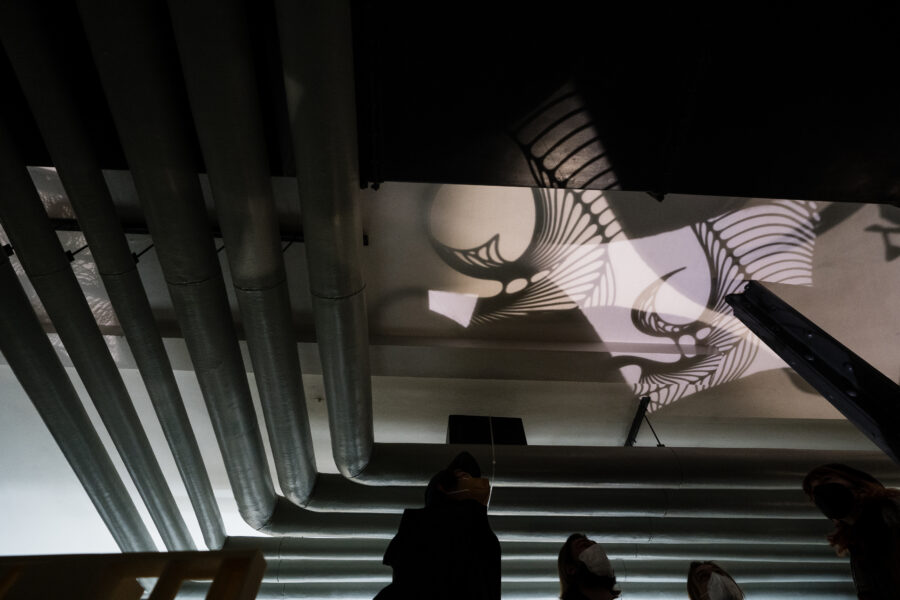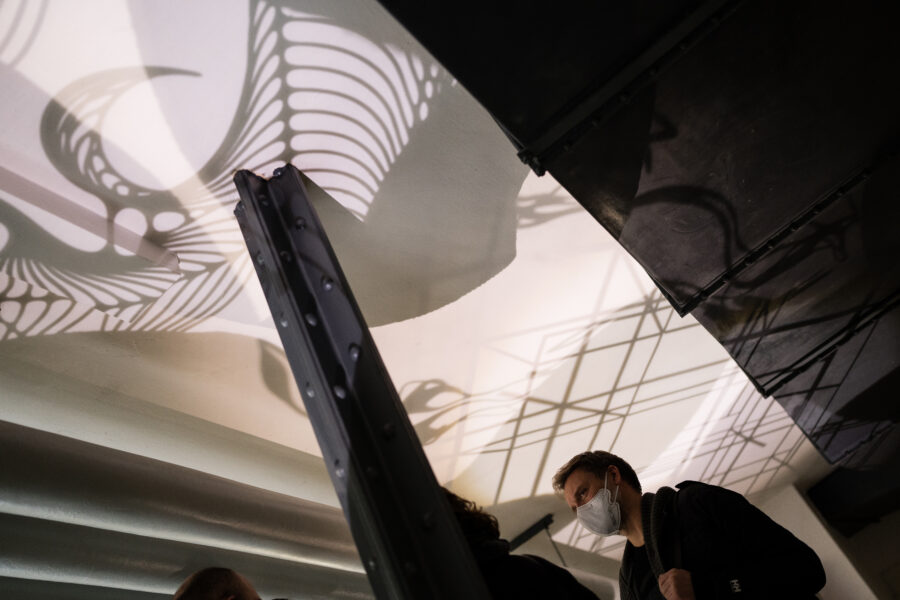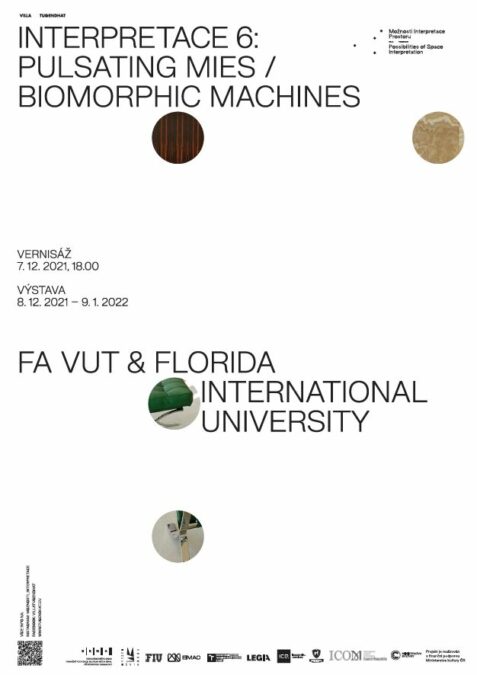 ---
SCHEDULE:
7. 12. 2021, 6 p. m. exhibition opening
8. 12. 2021 – 9. 1. 2022 exhibition of the models in the technical floor of the Tugendhat villa (accessible Tue–Sun 9:00–16:30, 50 CZK)


online discussion comparing the perception of Mies van der Rohe's work on the American and European continents:
8. 12. 2021, 18:00 Interpretation 6: Pulsating Mies / Biomorphic Machines Online Panel vol. 1. CZ_SK – Expected participation: MArch Ing.arch. Ing. Jiří Uran Vítek, prof. Monika Mitášová, Mgr. Filip Šenk, Ph.D.
available via Zoom here
16. 12. 2021, 18:30 Interpretation 6: Pulsating Mies / Biomorphic Machines Online Panel vol. 2. US – Expected participation: MArch Ing.arch. Ing. Jiří Uran Vítek, Mgr. art Ján Pernecký, Andrew Santa Lucia, Eric Goldemberg
available via Zoom here
IMPRINT:
Tutors
Jiří Vítek
Eric Goldemberg
Authors
Alexandra Amador
Luis Espinoza
Marek Frait
Jennyfer Hermandez
Kathryn LeBlanc
Vít Kučerovský
Nicole Motesinos
Marcel Perez
Randy Ross
Roman Warta
Tomas Wolf
Model preparation
Ing. arch. Roman Bolcek
Authors of the concept and production of exhibitions
Barbora Benčíková, Ludmila Haasová, Neli Hejkalová, Lucie Valdhansová (Villa Tugendhat Study and Documentation Centre)
Curator
Neli Hejkalová
Graphic design
Atelier Zidlicky – Marcela Schneiberková
Translation
Kateřina Báňová
The project is realized with financial support of the Ministry of Culture, Czech Republic.