Due to great interest among the professional and lay public, the Study and Documentation Centre at Villa Tugendhat prepared an exhibition about Villa Tugendhat, which presents the history of the villa from its inception to the present day. The exhibition which is intended primarily for foreign audiences is offered by the Brno City Museum in its English version (and in German and Czech version from February 2014).
The exhibition on the Tugendhat Villa is composed of 14 comprehensive topics dealing with the history of the villa in several time periods. Accompanying texts of individual "chapters" do not directly follow up on each other in their structure. The exhibition concept allows, if necessary, to divide the exhibition into several exhibition rooms, depending on the space available. Comprehensive themes also allow the use of only some part of the display panels.
Large-format photographs that are printed in the same size and format as the text panels introduce visitors to the atmosphere of the Villa Tugendhat using details of the design furniture, materials and well-known iconic parts of the house, such as the chrome column cladding in the interior or a vista through the broad windows into the villa garden.
By prior arrangement the exhibition can be complemented by an illuminated 1:50 model of the building, a photo slideshow, a lecture or a film screening of a docudrama "The Fate of Tugendhat" produced by Czech Television Consignment sale of the Study and Documentation Centre at Villa Tugendhat publications can also be arranged.
By prior arrangement, you can also arrange consignment sales of publications made by Study and Documentation Centre. If not otherwise agreed, the minimum loan of the exhibition is 14 days, maximum 3 months.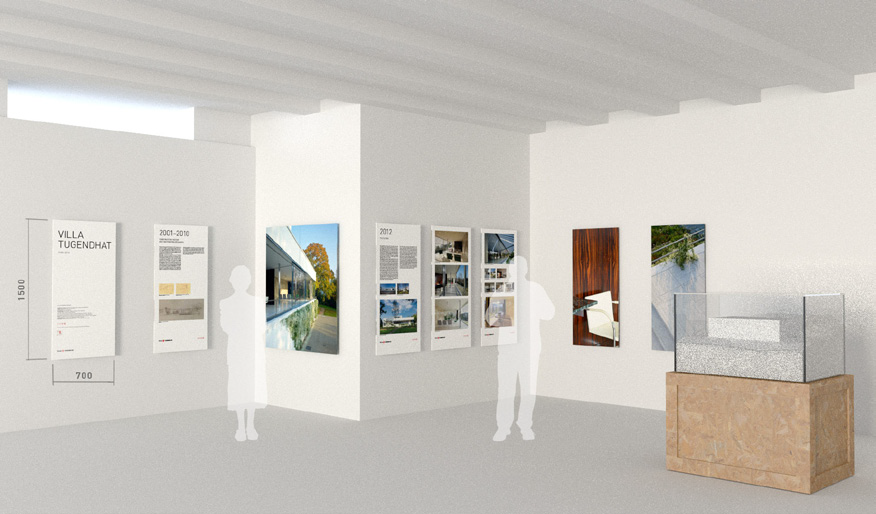 EXHIBITION CONCEPT
Villa Tugendhat was designed for Greta and Fritz Tugendhat in 1929–1930 by German architect Ludwig Mies van der Rohe. Today, this building is considered the most important Mies' pre-war work and at the same time his most authentic surviving building in Europe.
It is a unique work of art in terms of design, layout, interior equipment, technical facilities and integration into the natural environment. For the first time in the history of architecture, a steel bearing structure was used in a private house. The interiors contain rare materials – onyx from Morocco, Italian travertine, veneer of exotic Asian woods. The architect also designed the interior of the house – especially the seating furniture which now belongs among designer icons of the 20th century. The technical facilities of the villa were quite exceptional for their time – air heating and cooling, electric retractable windows, a photocell at the entrance. In 2010–2012, the building and garden underwent thorough restoration and renovation which brought it to the appearance from the time of its origin in 1930. Since March 2012, the villa is open to the public again as an installed monument of modern architecture.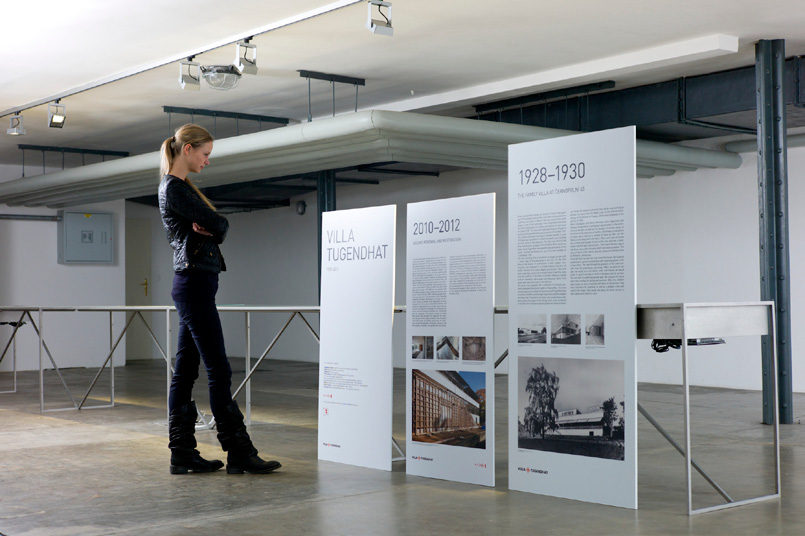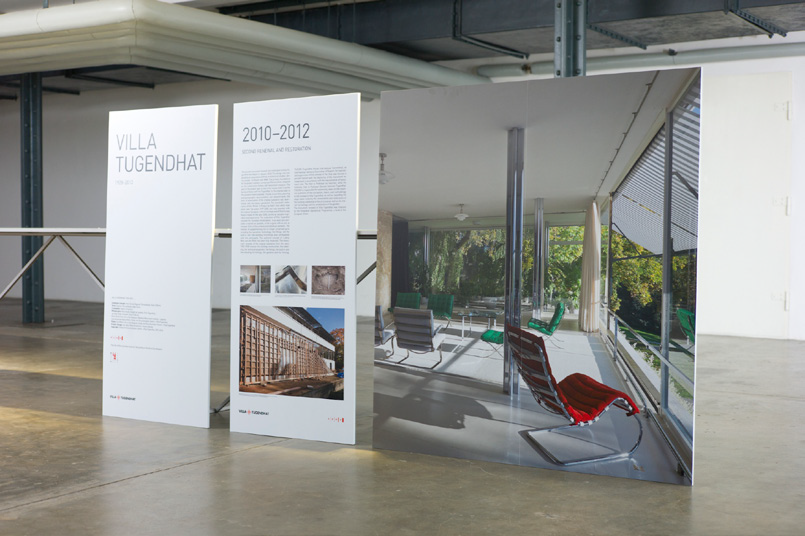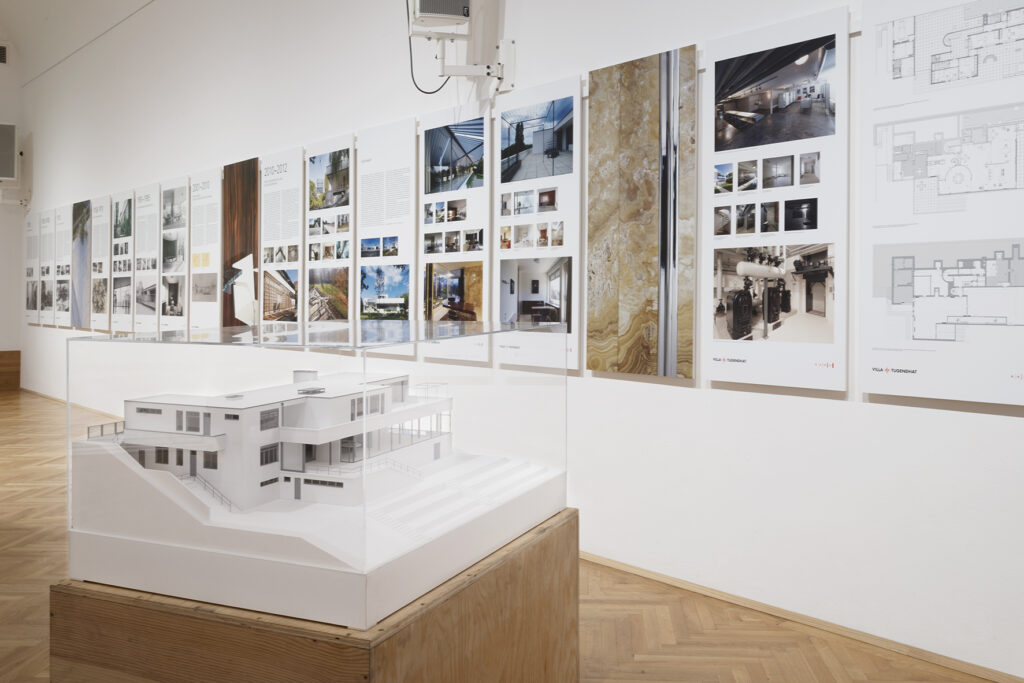 LIST OF TOPICS:
TITLE
2012 INTRODUCTION
1830–1939 THE CITY OF BRNO
1860–1930 GENIUS LOCI OF THE LOCALITY
1913–1930 THE LÖW-BEERS
1928 GRETA AND FRITZ TUGENDHAT
1928–1930 THE FAMILY VILLA AT ČERNOPOLNÍ 45
1930 TECHNICAL DETAILS
1930–1938 A HOUSE SUBMERGED IN GREENERY
1931 PHYLOSOPHY OF THE STRUCTURE
1938–1970 WAR AND POST-WAR YEARS
1981–1985 FIRST RENEWAL AND RECONSTRUCTION
2001–2010 CONSTRUCTION HISTORY AND RESTORATION RESEARCH
2010–2012 SECOND RENEWAL AND RECONSTRUCTION
2012 THE FUTURE
VILLA TUGENDHAT NEW PLANS
VILLA TUGENDHAT HISTORICAL PLANS
LARGE FORMAT PHOTOGRAPHY
LARGE FORMAT PHOTOGRAPHY (SQUARE)
More information in the PDF file: