The fifth interpretation titled ARCHISCORE is presented by authors Jiří Suchánek and Martin Dlabaja from the SVITAVA transmedia art lab.
If architecture is often described as "petrified music" (K.S. Pasch), the Archiscore project uses virtual reality technologies and data sonification to bring back to life and interpret the potentially inaudible music stored in architecture. The material proportions of the building are transformed into resounding ephemeral sound vibrations and the villa into a giant virtual musical instrument. The analogy between music and architecture is realized to the point of absurdity in this synaesthetic project.
The project explores the variations and possibilities of translating selected building parameters (size of surfaces, lines, angles, windows, doors, types of materials…) into spectral and harmonic properties of digitally created sounds.
The ground plan of Villa Tugendhat, transferred into virtual reality, becomes a form of a three-dimensional graphic score, interpreted in real time by the interaction of the structures and a visitor's movement. The latter will be able to read the space arbitrarily – and hear it.
Precise digital tools (max/msp) will be used for the sonification of the architecture, which will allow the data to control both the synthesis itself and to process the recordings of professional musicians (Martin Opršál, Radim Hanousek, Žaneta Vítová, Vladimír Micenko). These form an essential acoustic (often fragmented) layer of the resulting sound.
The visitor will be given the opportunity to freely walk through the space of the villa in virtual reality, triggering the individual segments that make up the villa and listening to the resulting sonic combinations, offering a freely interpretable synesthetic experience: an alternative aural perception of the space and geometry of the villa.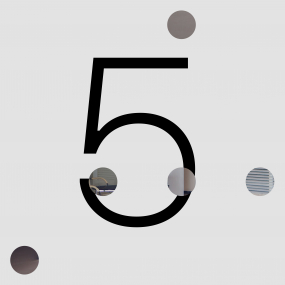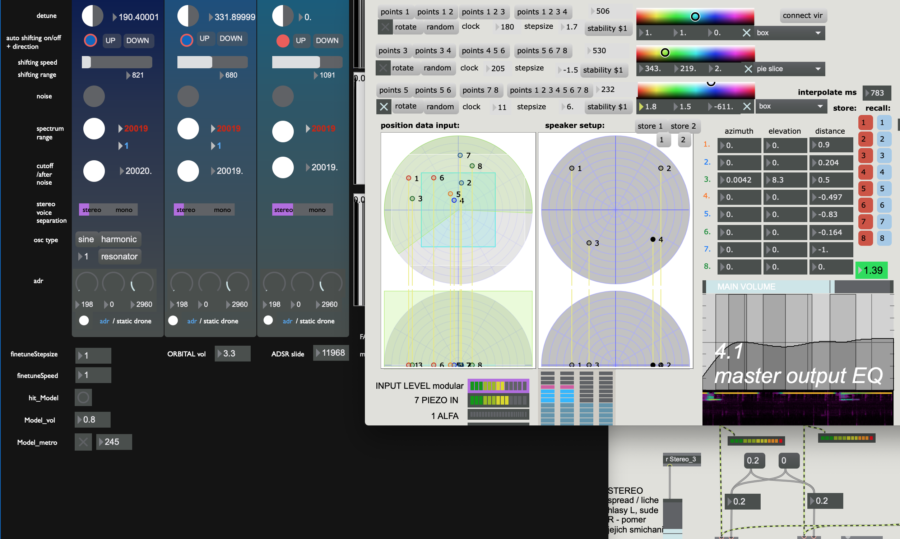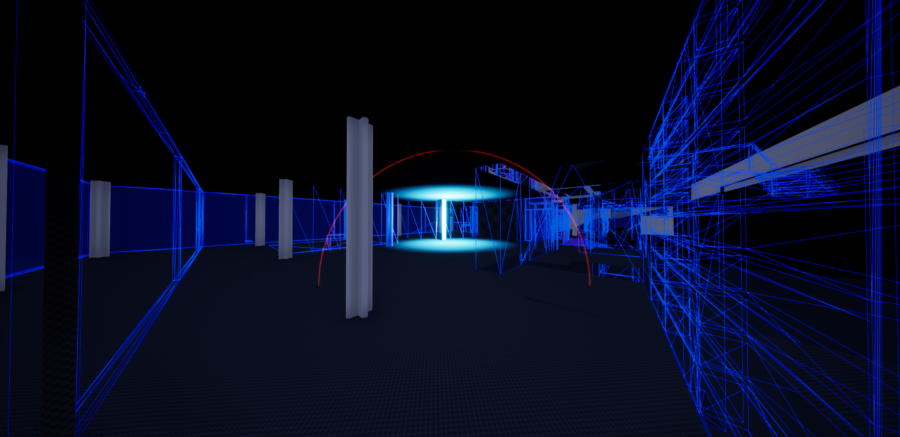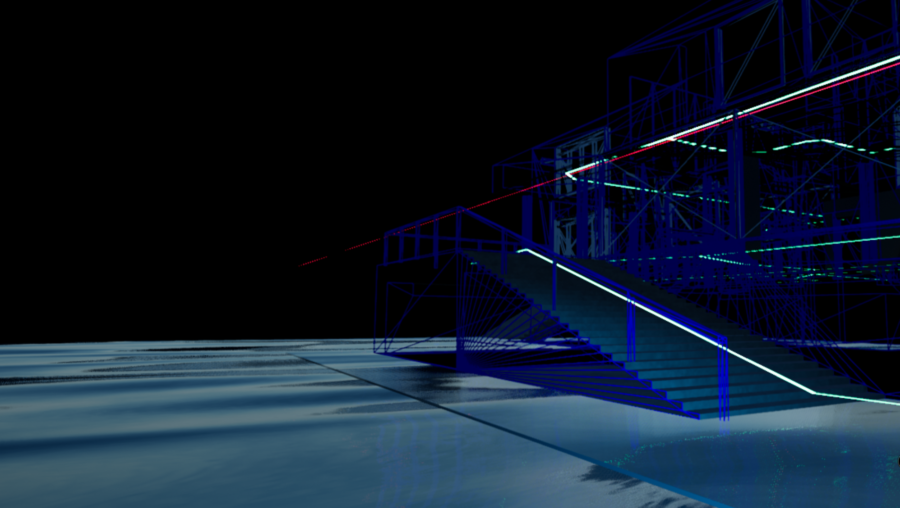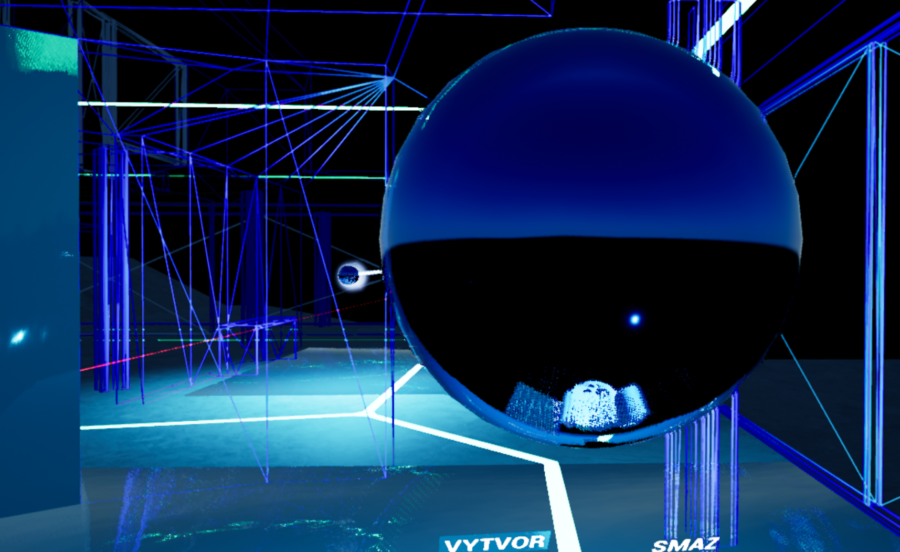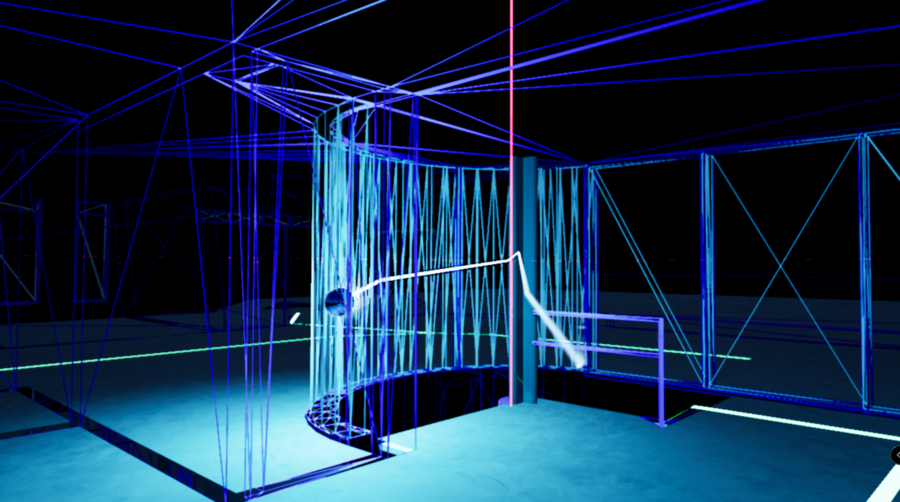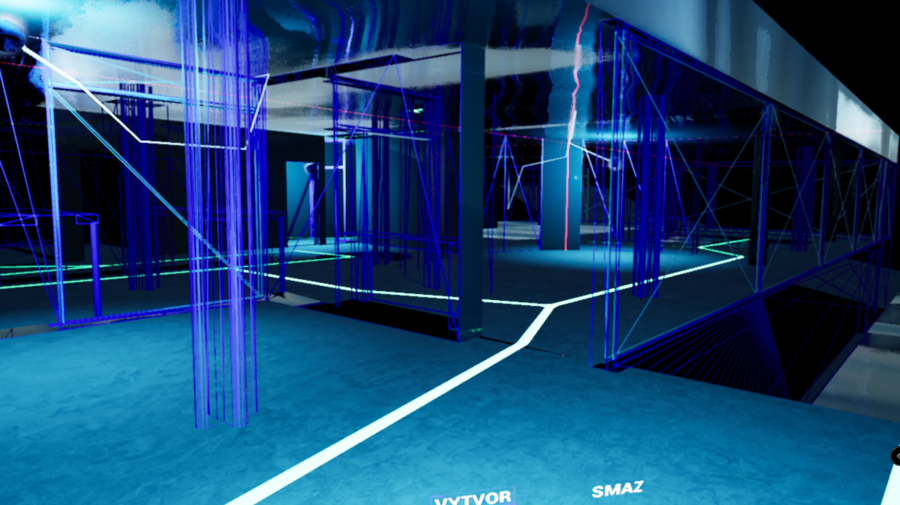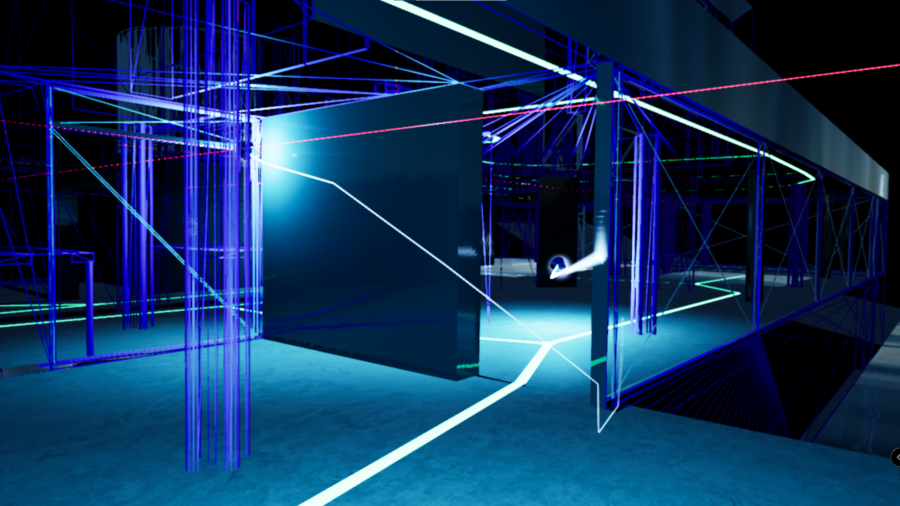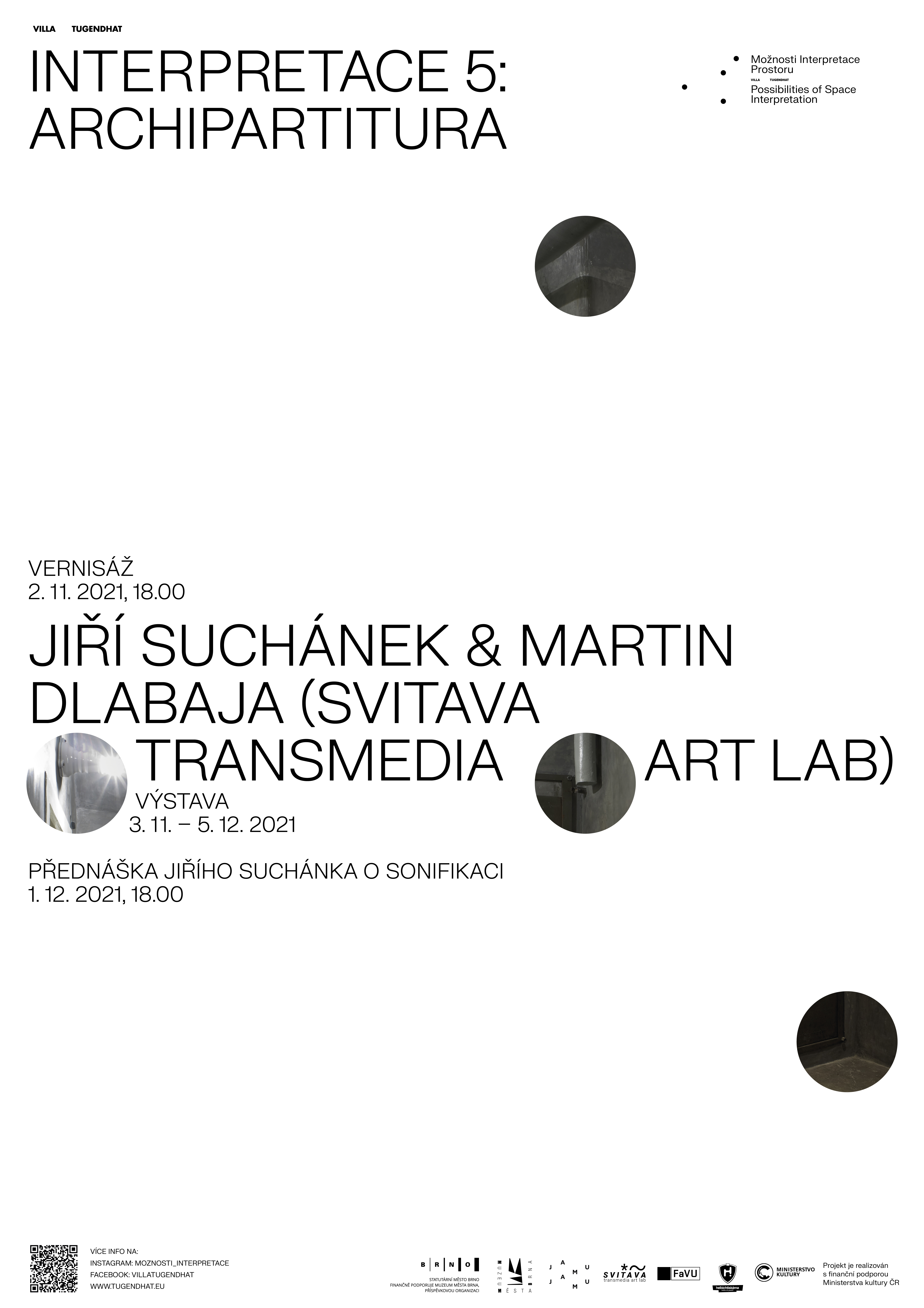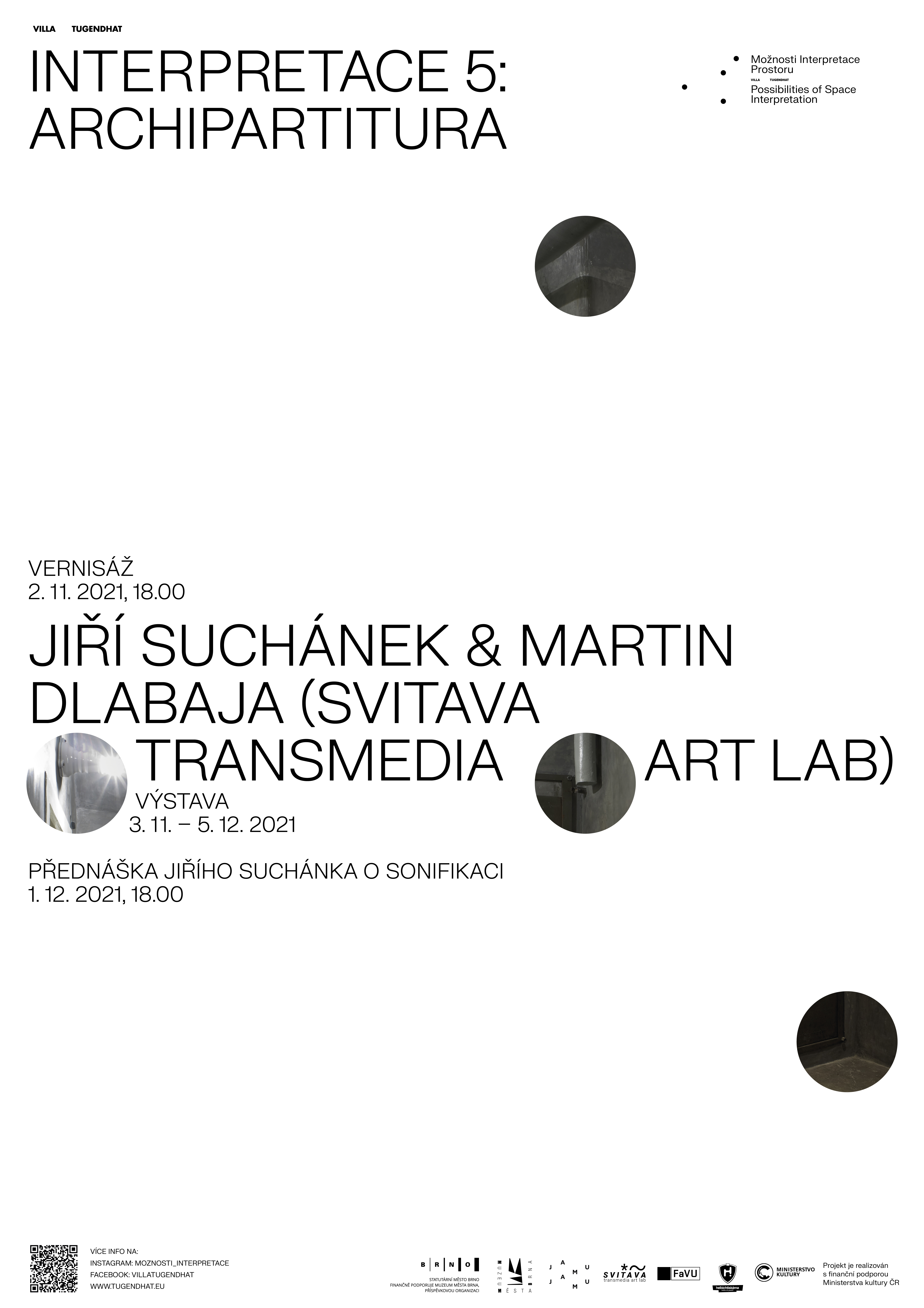 Authors:
SVITAVA – transmedia art lab is a loose grouping of artists exploring technological experiments in artistic creation. The group seeks interdisciplinary ways of collaboration, team realization and non-hierarchical forms of education in the post-digital age. The project will involve its founder Jiří Suchánek (sound design, sonification, code) and Martin Dlabaja (VR, 3D, sensorics).
www.svitava.org
Jiří Suchánek is a sound artist and author of electroacoustic music. He creates interactive sound installations, which he often places in natural and unusual environments. He experiments with sensors, light and electronics in the context of music and sound art. Among other things, he composes music based on the sonification of atoms. This year he defended his dissertation at JAMU on "Sonification in music composition and sound art."
www.jiri-suchanek.net

Martin Dlabaja is an intermedia artist working with virtual reality, generative design, music and drones. He has professional experience with VR presentation of architecture, and is looking for a job in data science and science popularization.
http://dlabaja.weebly.com/archiviz.html
---
SCHEDULE:
2. 11. 2021, 6 p. m. exhibition opening
3. 11. – 5. 12. 2021 exhibition of the interactive VR model in the technical floor of the Tugendhat villa (accessible Tue–Sun 9:00–16:30, 50 CZK)
1. 12. 2021, 18:00 lecture by Jiří Suchánek on sonification

IMPRINT:
Sound design, sonification, code, composition
Jiří Suchánek

VR
Martin Dlabaja
Sound recordings
Martin Opršál – percussion
Radim Hanousek – bass clarinet, alto saxophone
Žaneta Vítová – accordeon
Vladimír Micenko – double bass
Authors of the concept and production of exhibitions
Barbora Benčíková, Ludmila Haasová, Neli Hejkalová, Lucie Valdhansová (Villa Tugendhat Study and Documentation Centre)
Curator
Neli Hejkalová
Graphic design
Atelier Zidlicky – Marcela Schneiberková
Photography
Mizuki Nakeshu
Translation
Kateřina Báňová
Partners
FaVU VUT
JAMU HF
SVITAVA – transmedia art lab, z.s.
The project is realized with financial support of the Ministry of Culture, Czech Republic.