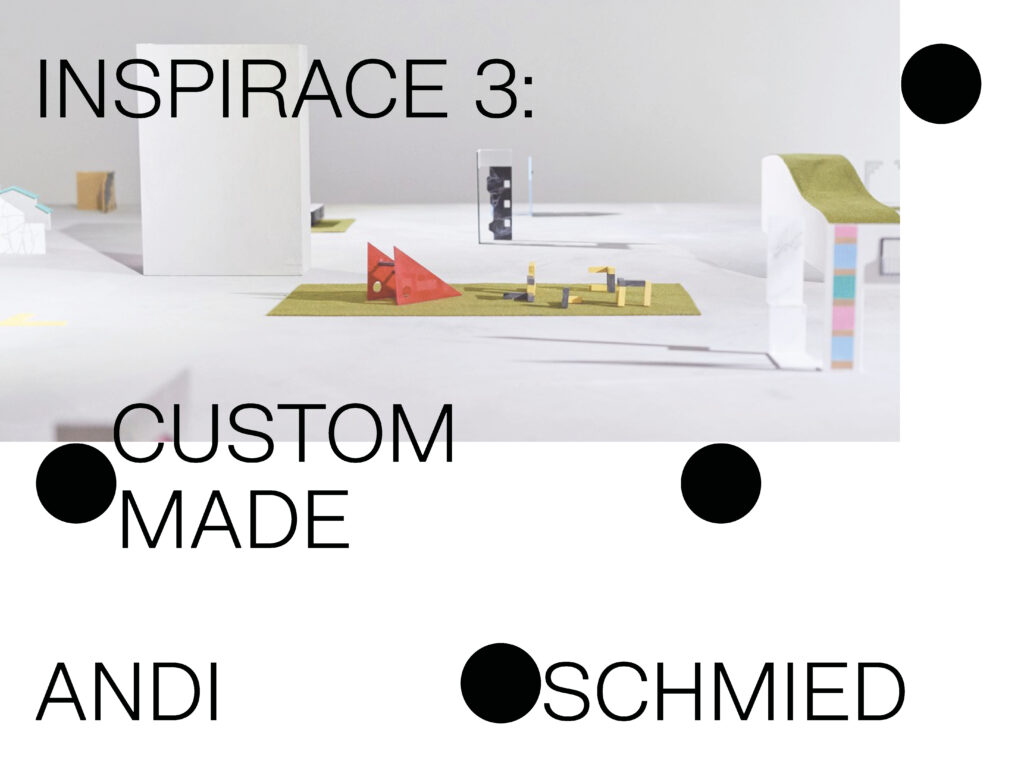 Andi Schmied is a visual artist and architect based in Budapest, Hungary, graduated from the Bartlett School of Architecture in London. The focus of her installations, videos and printed work is the architectural framing of social space. She uncovers unexpected human behaviors and urban anomalies — places that, for one reason or another, do not follow conventional logic, yet remain part of our cityscape. These vary from areas that have deviated far from their originally planned function (Jing Jin City), utopian architectures (Noguchi Town), or spaces of privilege (Private Views).
More about the exhibition here.
---
1. 11. 2022, 6 p.m. opening
2. 11. – 11. 12. 2022 exhibition

Curator: Neli Hejkalová
Authors of the concept and production of exhibitions: Barbora Benčíková, Ludmila Haasová, Neli Hejkalová (Villa Tugendhat Study and Documentation Centre)
Graphic design: Atelier Zidlicky – Marcela Schneiberková
Translation: Kateřina Báňová

https://www.instagram.com/moznosti_inspirace/

The project is realized with financial support of the Ministry of Culture, Czech Republic.