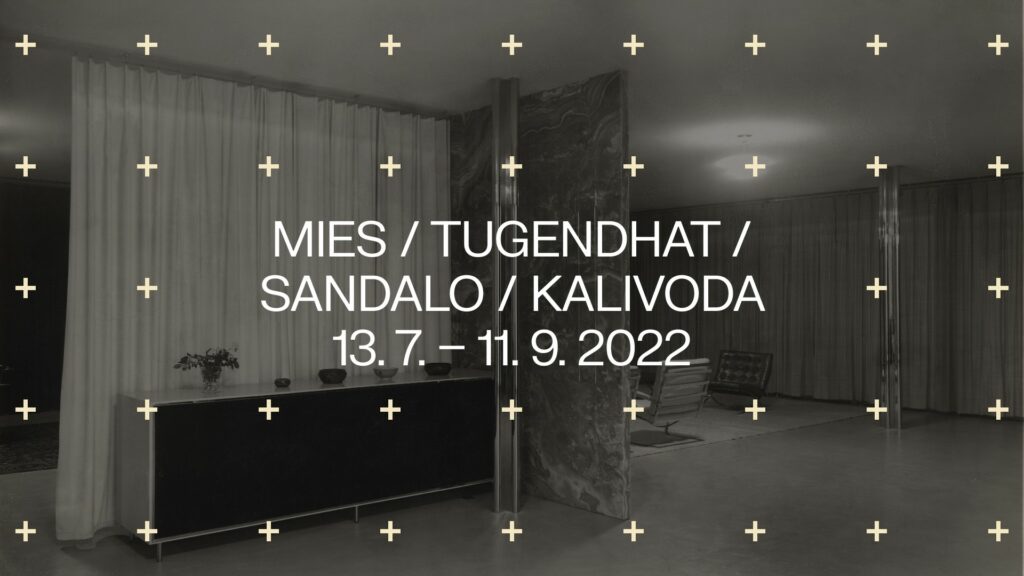 Besides original planning documents, visitors to the exhibition can see innovative photographs of Villa Tugendhat taken at the turn of 1930/1931 by the photographer Rudolf Sandalo. In fact, Sandalo's images contributed greatly to the villa's almost immediate international renown. Also on display are numerous period documents relating to the villa, its owners, and its architect. Photographs and film materials offer visitors a glimpse into an exhibition on the work of Mies van der Rohe organized in Brno in 1968–1969 by the architect František Kalivoda. That exhibition was a great success, was seen by many thousands of visitors, and featured a lecture by Grete Tugendhat herself.
---
12. 7. 2022, 6 p.m. opening
13. 7. – 11. 9. 2022 exhibition (Tue–Sun 10 a.m.–5:30 p.m. for 50 CZK)

Authors: Jindřich Chatrný, Dagmar Černoušková
Curator: Neli Hejkalová
Realization: Barbora Benčíková, Iveta Černá, Ludmila Haasová, Filip Kyrc, Jiří Pikous
Graphic design: Alena Jedličková, Atelier Zidlicky
Contributors: Dagmar Černoušková, Jindřich Chatrný
Proofreading: Kateřina Havelková Štěpančíková
Translation into English: Stephan von Pohl

The exhibition was organized as part of the grant project "František Kalivoda (1913–1971) within the European Context: Multimediality, Experimentation, the Avant-Garde, and the Neo-Avant-Garde," GA ČR 19-18891S.