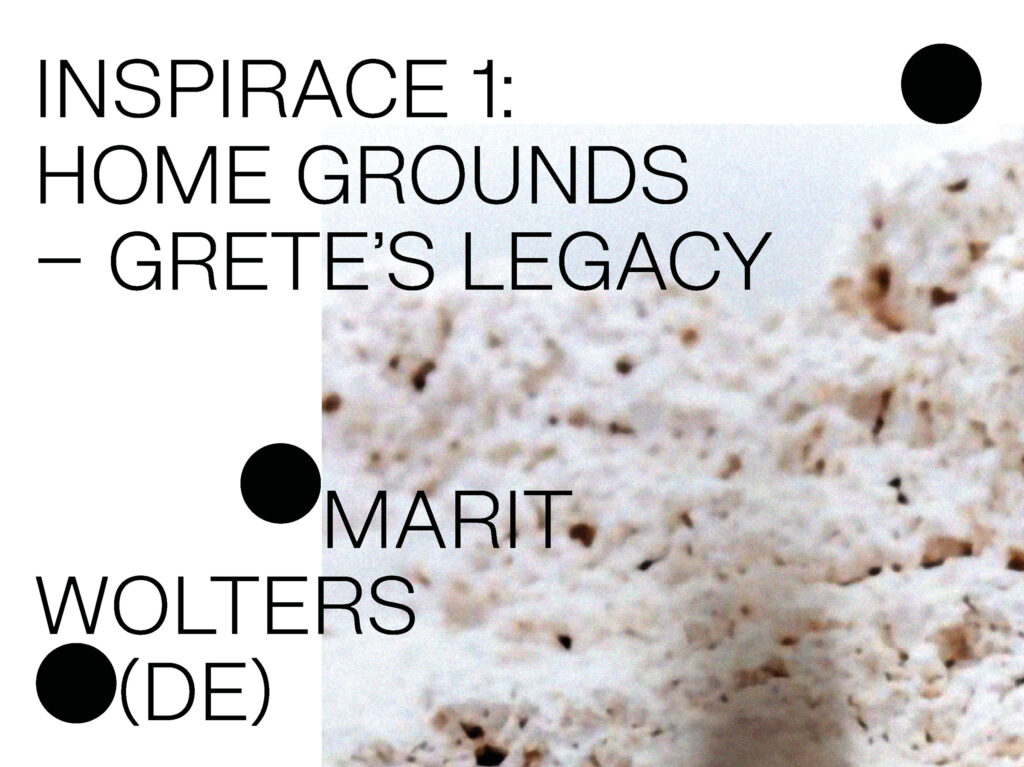 Marit Wolters' work explores the relationship between nature and architecture and the various aspects of their intersection. Individual materials, exploration of their properties, local material histories and the theme of recycling in artwork often play a central role in her installations.
At Villa Tugendhat, Marit will follow up on her 2017 research internship at the Bauhaus in Dessau, during which she created a series of artefacts in the form of columns made of porous concrete with a mixture of sand from three Bauhaus locations. For Marit, concrete in its nature and composition is a direct link between architecture and nature. For the exhibition at Villa Tugendhat, approximately 50 concrete objects will be created using local materials (e.g. Bratčice sand, which formed the specifically yellowish colour of the Villa Tugendhat facade, sand from the compacted terrace in the villa's garden or clay from the garden itself).
---

24. 5. 2022, 6 p.m. opening
25. 5. – 10. 7. 2022 exhibition
12. 6. 2022, 5 p.m. lecture by Antje Prisker
Curator: Neli Hejkalová
Authors of the concept and production of exhibitions: Barbora Benčíková, Ludmila Haasová, Neli Hejkalová (Villa Tugendhat Study and Documentation Centre)
Graphic design: Atelier Zidlicky – Marcela Schneiberková
Translation: Kateřina Báňová

https://www.instagram.com/moznosti_inspirace/


The project is realized with financial support of the Ministry of Culture, Czech Republic.