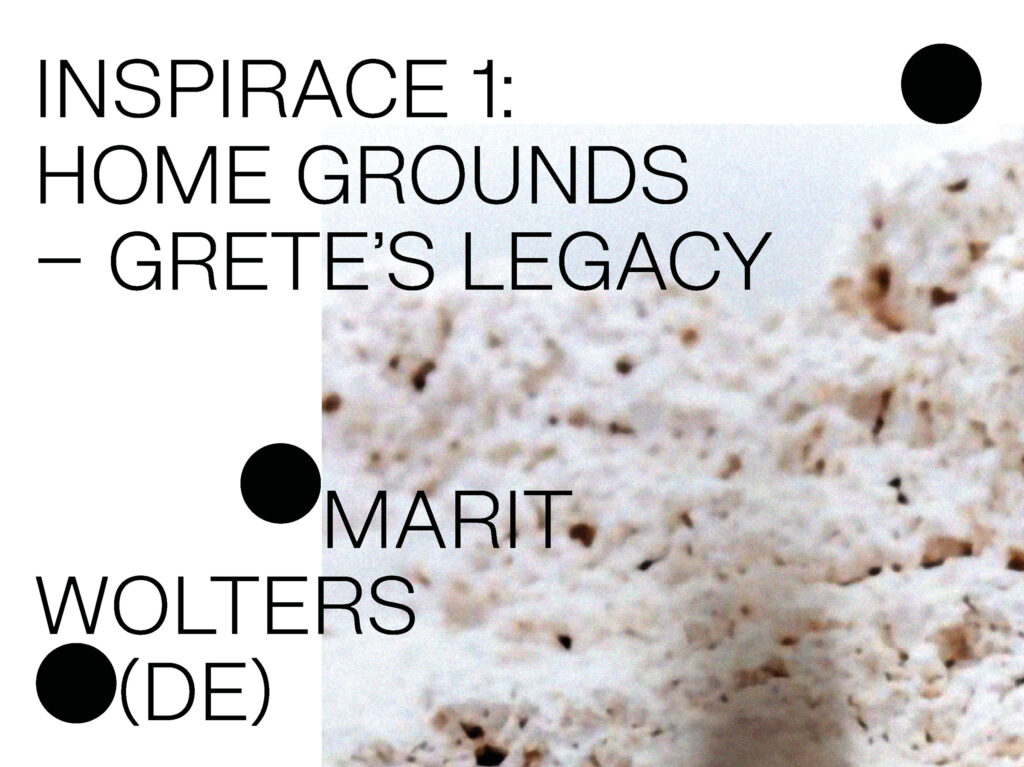 Antje Prisker and Marit Wolters will talk and walk the visitors through the exhibition and selected aspects of Villa Tugendhat which enter into a dialogue with Marit Wolters' site specific work: From the technical rooms, the house's sophisticated materials, the aim to connect the outside and the inside/nature and architecture, to the columns of the building's steel skeleton. Starting from Marit Wolters' installation of cylindric aerated concrete sculptures grouped in different formations in the basement, the talk will further develop on her artistic concept and research, materiality and the aesthetics of (industrial) materials.
The discussion will take place in English on the garden terrace of the villa (in case of nice weather) and in the exhibition space on the technical floor.
Free entry, no booking required.
---
Marit Wolters is a German sculptor living and working in Vienna. Her work explores the aesthetic potential of architectural materials, processes and structures and their interaction with other social and ecological systems. In the architectural context, the interconnection between inside and outside, the oscillation between nature and architecture, material and architectural research, play a decisive role for her. Marit Wolters studied sculpture and architecture-related media in Dresden and transmedia art in Vienna. Her work has been exhibited in exhibitions in Europe, Asia and the USA.
Art historian Antje Prisker works as a curator at the Museum of Applied Arts (MAK) in Vienna and as a freelance curator. In the contemporary art exhibitions she curates, she repeatedly addresses the themes of material, material experimentation and space. She also curated the Parallel international art fair in Vienna, which aims to use temporarily empty building complexes to exhibit contemporary art.


More about the exhibition here.

---
Authors of the concept and production of exhibitions
Barbora Benčíková, Ludmila Haasová, Neli Hejkalová, Lucie Valdhansová (Villa Tugendhat Study and Documentation Centre)
Graphic design
Atelier Zidlicky – Marcela Schneiberková
Translation
Kateřina Báňová


https://www.instagram.com/moznosti_inspirace/


The exhibition series was prepared by the Tugendhat Study and Documentation Centre and was realized with financial support from the Ministry of Culture of the Czech Republic.