The photography of Villa Tugendhat by the Brno photographer Miloš Budík, who took approximately 60 shots of the exterior and interior of the building in February 1956, rank among the most significant resources obtained by SDC-VT in the year 2008. These photographs represent not only a valuable historical document, but also a distinct artistic picture of one of the most famous buildings of world architecture, made use of at the time as a rehabilitation centre for children and young people.
Miloš Budík (born 24 August 1935, Brno) is one of the leading figures of modern Czechoslovak photography and one of the legends of Brno's artistic life. During his studies at the Chemical Technical College he was already pursuing photography as an amateur. When he was only sixteen years of age Karel Otto Hrubý, a major representative of Czechoslovak photography, recognised his conspicuous talent and the seeds of a singular expression. Following a successful beginning to his studies at the Film Academy of Performing Arts in Prague, he was forced to leave after completing just two semesters and return to Brno because of family reasons.
In 1956 he took part in a competition for the post of photographer at the State Archives in Brno (today the Moravia Regional Archives). Although he had undergone no professional training, he came first, and until 1964 he produced thousands of photocopies of archive documents. This everyday work produced in him an appreciation of detail, precision, and technical perfection. After leaving the archives he accepted an offer for the post of technical and picture editor for the magazine Věda a život [Science and life]. He effectively combined the editorial work with photography and in this post his invention and artistic creativity, in conjunction with the technical skill acquired over over the preceding years, was then fully manifested. He was one of the first to make use of colour, and then especially the inversion process, that is, not only in original work, but also in applied photography.
Inspiration for his own work was provided by both daily life and exceptional events, as well as friendly contacts with the art scene. He often photographed artists and actors, as well as jazz musicians.
A common feature of the majority of Budík's pictures is his masterly control of space, a striking atmosphere, and an almost fleeting enchantment. As early as the 1950s his native Brno became his unrivalled model, which he photographed in all its changing diversity. He recorded the city during all the four seasons, by day and by night, with its historic architecture as well as new buildings, and above all with its everyday life.
In the 1950s and 1960s Miloš Budík's work for the then Brno Trade Fairs and Exhibitions organisation was a conspicuous creative period. He produced a large number of negatives and photographs there which were of major significance for the conception and installation of exhibitions at home and abroad. His photographs taken in 1958 during construction of the famous 'Zed' were outstanding. Pavilion Z, by virtue of its enormous steel dome, became a symbol of the second celebrated stage of Brno's exhibition grounds development, which today is one of the fundamental architectural initiatives: the so-called Czechoslovak Brussels style.
In 1965 Miloš Budík became a member of the VOX photographic group, which brought the major Brno photographers into association. In 1969, together with another outstanding representative of Czechoslovak photography, Vilém Heckel, he received the AFIAP award of the International Federation of Photographic Art. He spent the years of [Communist] 'normalisation' as an employee of the photographic section of the Association of Invalids where he was engaged in technical and industrial photography. During his employment there he trained officially as a photographer, passing the final examinations in 1974. In the 1980s he became a member of the Association of Czechoslovak Photographers. After the velvet revolution in 1989 he was head of a technical photographic studio for the company Profoto, which detached from the former association. In the period from 1993 to 1996 he ran a photographic studio jointly with Jindřich Odehnal. Since the 1990s he has been a member of the Konfese voluntary association.
Miloš Budík's photographic output, presented at many exhibitions and competitions, has gained many awards and recognition not only at home but also abroad. Since 1997 he has been working independently, that is, to this day, with admirable and unflagging activity. In 2007 he was awarded the City of Brno Award for his life's work and employment.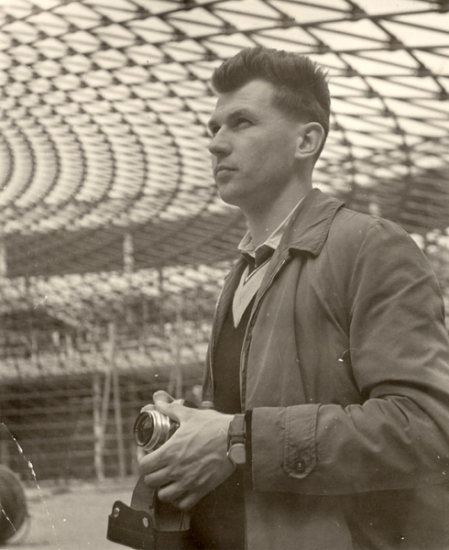 ---