The summer months will bring Villa Tugendhat visitors the opportunity to see this UNESCO landmark through new sightseeing tours. The two tours will complement the existing offer, which has long been popular with the public. Guests can look forward to evening tours of the interiors or a newly created route leading through the terraces of the villa.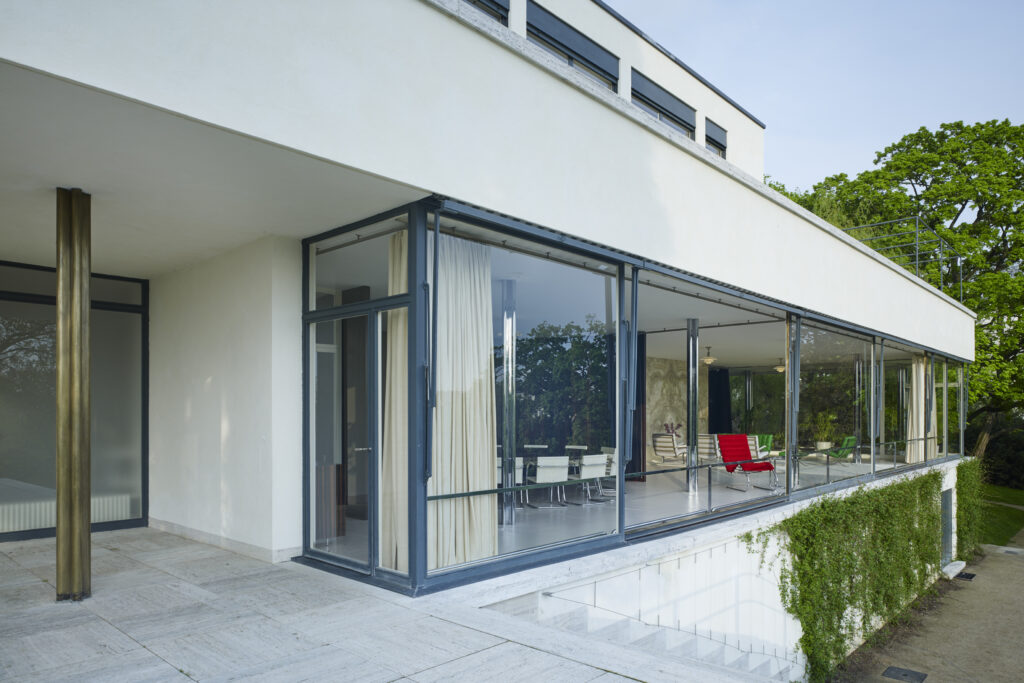 The Villa from the Outside
An absolute novelty is the Villa from the Outside tour, which will be offered on weekends from June to September. Visitors will be able to see parts of the house that are not normally included in the established tours, mainly on the terraces of the villa.
The scheduled length of this tour is approximately 40 minutes, so it is an alternative for clients who do not have space for a 60 or 90-minute interior tour.
Evening tours
These tours will include an hour-long interior tour in the unique atmosphere of a Friday evening. The tours are scheduled from May to September, always starting at 8.30pm and are limited to 16 people.
Tours will be conducted on the following dates:
Prohlídky budou realizovány v těchto termínech:
20 May from 20.30 – currently on sale
3 June from 20.30 – currently on sale
8 July from 20.30 – currently on sale
22 July from 20.30 – currently on sale
5 August from 20.30 – currently on sale
19 August from 20.30 – currently on sale
16 September from 20.30 – currently on sale