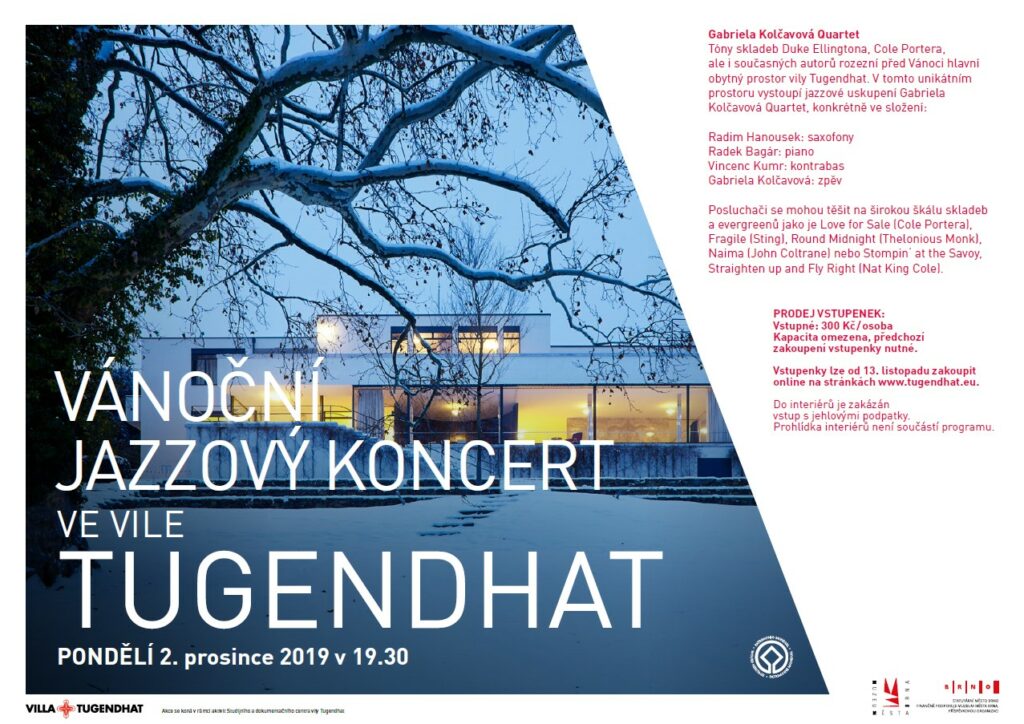 The audience can look forward to a wide range of songs and evergreens like Love for Sale (Cole Porter), Fragile (Sting), Round Midnight (Thelonious Monk), Naima (John Coltrane) or Stompin' at the Savoy, Straighten Up and Fly Right ( Nat King Cole).
Radim Hanousek: saxophones
Radek Bagár: piano
Vincenc Kumr: double bass
Gabriela Kolčavová: vocals
Tickets
Admission: 300 CZK
Tickets can be purchased online at www.tugendhat.eu from 13 November.
Stiletto heels are not permitted in the interior.
A tour of the interior is not part of the programme.
Infromation
Tel: +420 515 511 015 / 017
E-mail: info@tugendhat.eu