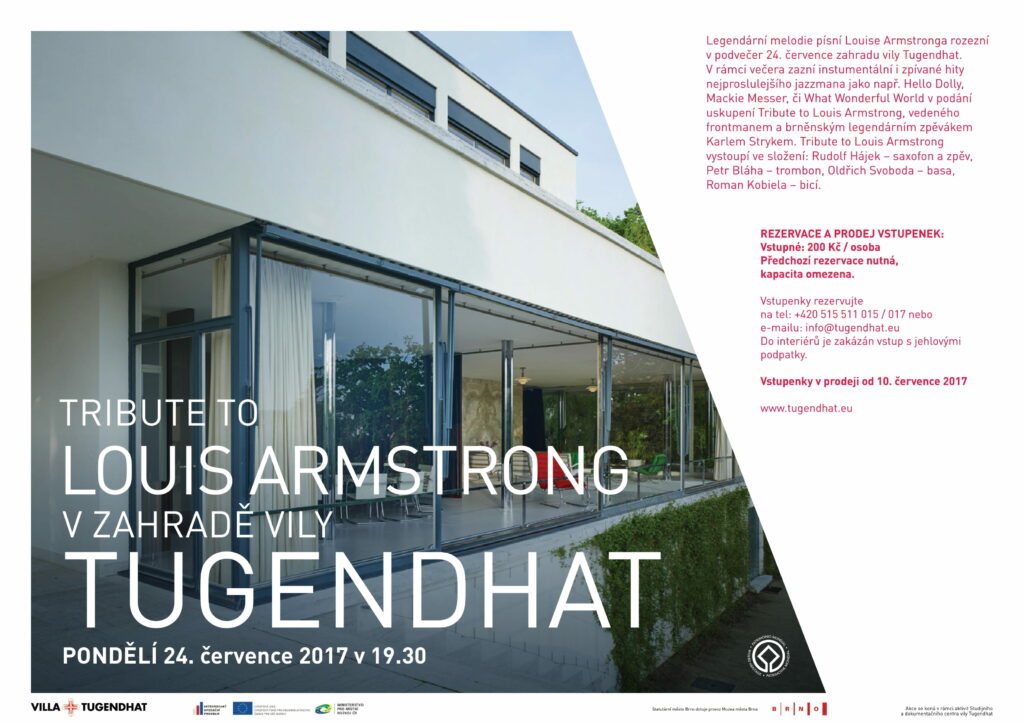 The legendary melodies of Louis Armstrong's songs will be celebrated in the evening of 24 July in the garden of Villa Tugendhat. During the evening, the instrumental as well as song hits of the most famous jazzman, such as Hello Dolly, Mackie Messer and What a Wonderful World, will be performed by Tribute to Louis Armstrong, led by its frontman and Brno legendary singer Karel Stryk. The band features the following musicians: Rudolf Hájek – saxophone and vocals, Petr Bláha – trombone, Oldřich Svoboda – bass, Roman Kobiela – drums.
RESERVATION AND SALE OF TICKETS
Admission: 400 CZK / person
Capacity is limited, ticket purchase in advance required.
Ticket booking at +420 515 511 015/017 or by e-mail at info@tugendhat.eu
Stiletto heels are not permitted in the interior.
Tickets are on sale from 10 July 2017.
Event poster can be downloaded here.