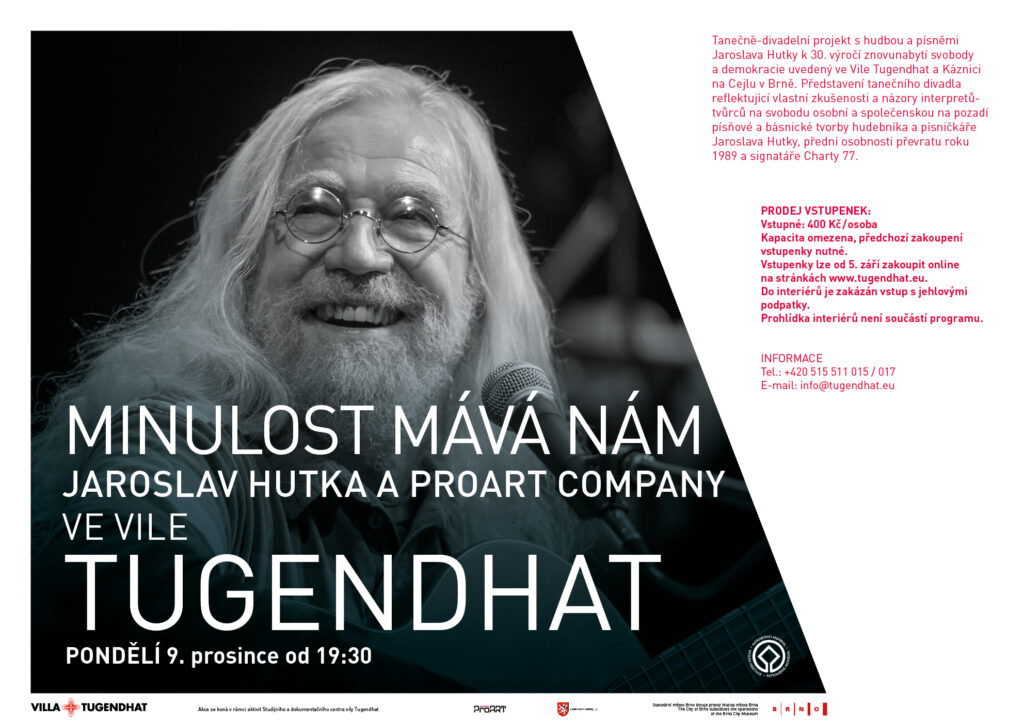 Monday 9 December, 19:30
A dance and theatre project with music and songs by Jaroslav Hutka, marking the 30th anniversary of the regaining of freedom and democracy, presented at Villa Tugendhat and the Káznice prison at Cejl in Brno. A dance theatre production reflecting the performers' own experiences and opinions of personal and social freedom, with a background of song and poetry by musician and singer-songwriter Jaroslav Hutka, a leading figure of the 1989 revolution and signatory of Charter 77.
TICKET SALE:
Admission: 400 CZK
Capacity is limited, prior ticket purchase is required.
Tickets can be purchased online at www.tugendhat.eu from 4 September.
Stiletto heels are not permitted in the interior.
A tour of the interior is not part of the programme.
INFORMATION:
Tel: +420 515 511 015 / 017
E-mail: info@tugendhat.eu