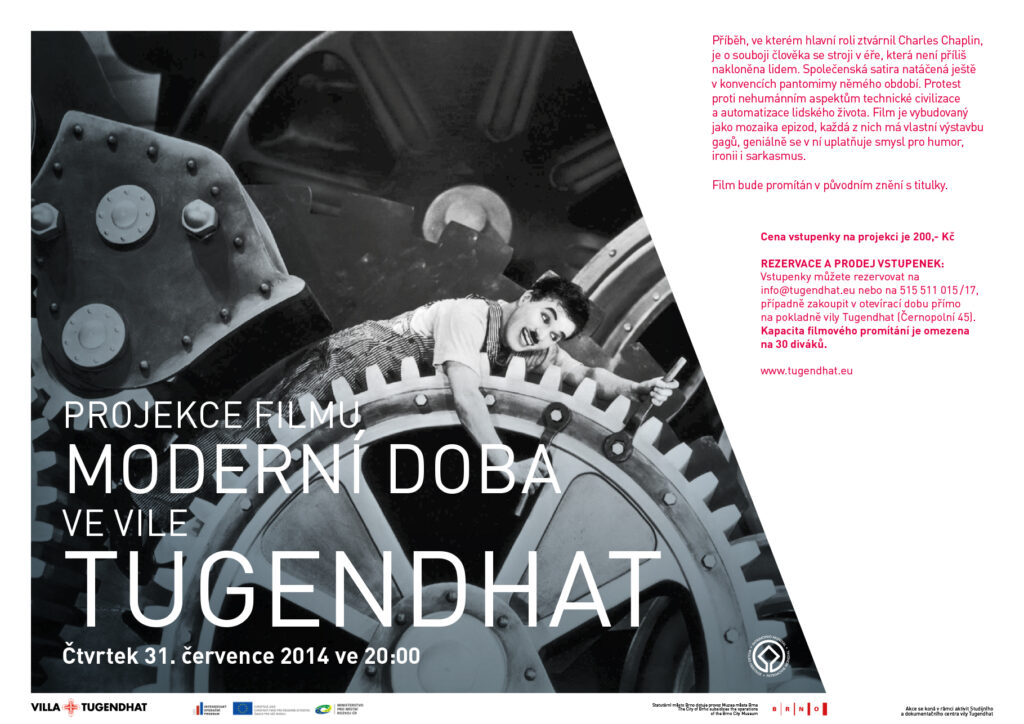 On Thursday 31 July 2014 at 8:00 p.m., the film Modern Times from 1936 will be screened in the main living room of the Villa Tugendhat.
A story with Charles Chaplin in the lead role shows the fight of man with machines in an era that is not too favourable for people. A social satire still made with the conventions of silent film pantomime. A protest against the inhumane aspects of technical civilization and automation of human life. The film is constructed as a mosaic of episodes, where each one has its own gags, and brilliantly uses sense of humour, irony and sarcasm.
The film is screened in original version with subtitles.
Ticket price to the screening is 200 CZK.
TICKET RESERVATIONS AND SALE:
info@tugendhat.eu or by phone at 515 511 015.
The capacity of one screening is limited to 30 people.
Stiletto heels are not permitted in the interior of the villa.
The poster can be downloaded here.