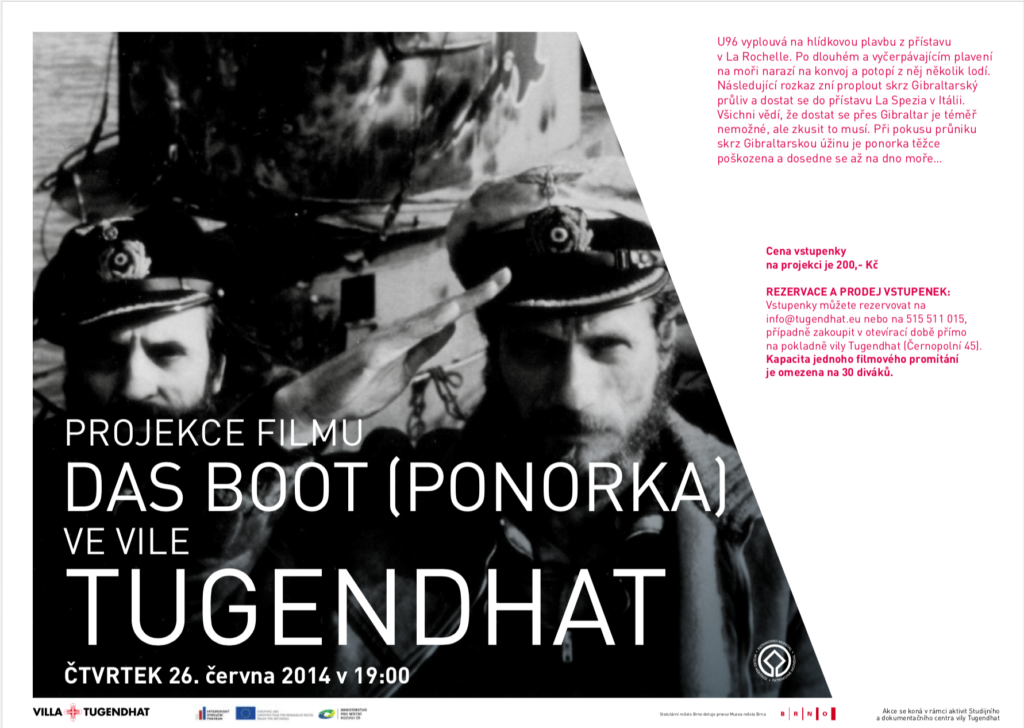 On Thursday 26 June 2014 starting at 19:00, a special screening of the German war film will take place in the technical basement of the Villa Tugendhat. The industrial ground-floor space together the ground using surround sound will evoke submarine atmosphere. The programme will include a visit to the main living area of ​​the villa and the garden.
U96 departs on a patrol voyage from the port of La Rochelle. After a long and exhausting float on the sea it encounters a convoy and sinks several ships. The following order is to sail through the Strait of Gibraltar and get to the port of La Spezia in Italy. Everyone knows that getting through Gibraltar is almost impossible, but they must try. When attempting penetration through the Strait of Gibraltar, the submarine is badly damaged and sinks to the bottom of the sea …
The film is screened in original version with subtitles.
Ticket price to the screening is 200 CZK.
TICKET RESERVATIONS AND SALE:
info@tugendhat.eu or by phone at 515511015.
The capacity of one screening is limited to 30 people.
Stiletto heels are not permitted in the interior of the villa.
The poster can be downloaded here.