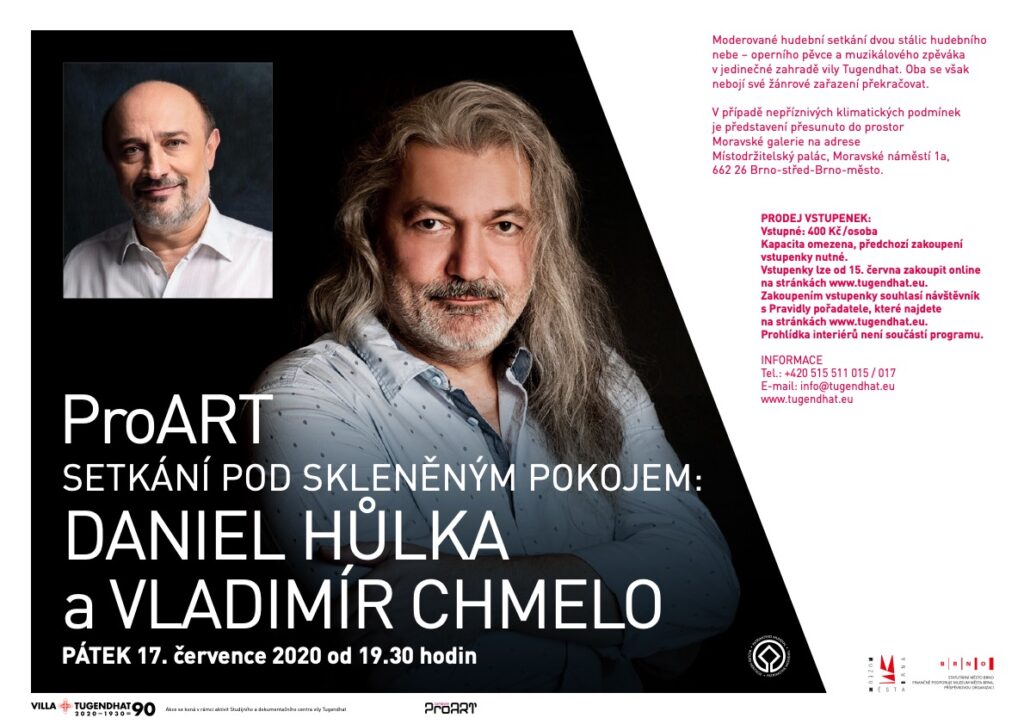 Vladimír Chmelo, the singer of the Brno Janáček Opera and the New York Metropolitan Opera, is preparing Daniel Hůlka – a Czech musical star – for the role of Vodník in Rusalka. We will talk about trips between genres, career ups and downs, the world of Czech and global show business, in-between examples of opera and musical repertoire. Moderated by Martin Dvořák.
In case of unfavourable weather, the performance is moved to the Moravian Gallery, the Governor's Palace, Moravské náměstí 1a, 662 26 Brno – Centre.
TICKET SALE:
Admission: 400 CZK / person
Capacity is limited, prior ticket purchase required.
Tickets can be purchased online at www.tugendhat.eu from 15 June.
A tour of the villa interior is not part of the programme.
INFORMATION:
Tel: +420 515 511 015 / 017
E-mail: info@tugendhat.eu