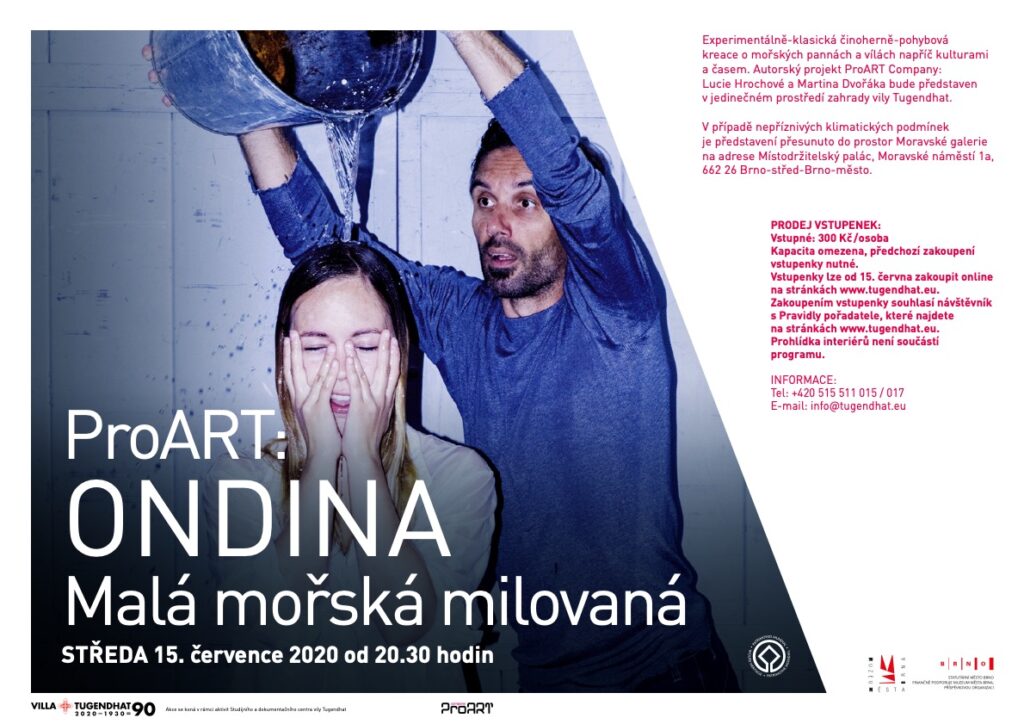 Ondine: Little Marine Beloved is the first drama piece by Lucie Hrochová. However, Lucie Hrochová is already the author of two books (Friendship from Heaven (2009) and Cognition from Heaven (2011) published by Akcent) and co-author of a theatre performance (Giulietta's Nights (2019), Studio Marta). The text is based on a play "Ondine" by Jean Giradoux, a fairy tale by Hans Christian Andersen, collected Icelandic legends by Knud Rasmussen and more.
Just as the text references motifs from famous literary works, the music in the production will also cite famous works with similar themes (an electronic remix of works by Antonín Dvořák, Claude Debussy, Maurice Ravel), yet it will also be a new contribution by composer and DJ Sonorita (Jan Hanák).
The ProART production of Ondine: Little Marine Beloved underlines the multi-genre range of the ProART ensemble, which is increasingly moving from purely dance pieces through dance and movement theatre to experimental forms of originally classical drama.
TICKET SALE
Admission: 300 CZK / person
Capacity is limited, prior ticket purchase required.
Tickets can be purchased online at www.tugendhat.eu from 15 June.
A tour of the villa interior is not part of the programme.
INFORMATION
Tel: +420 515 511 015 / 017
E-mail: info@tugendhat.eu