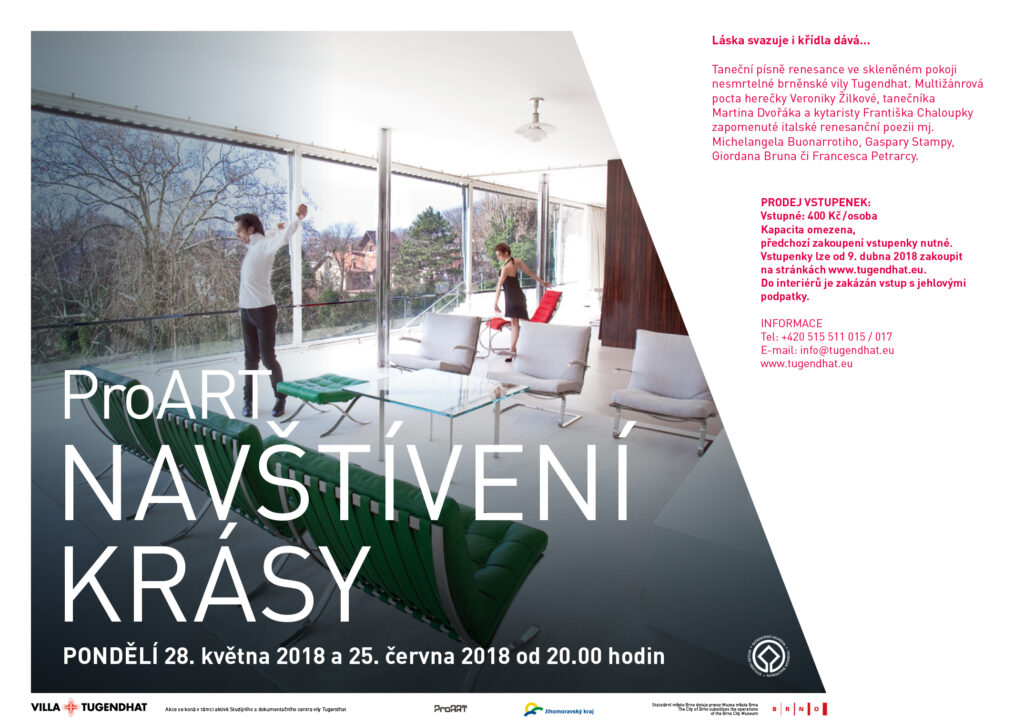 The multi-genre hommage by actress Veronika Žilková, dancer Martin Dvořák and guitarist František Chaloupka will transport the audience to the period of Italian Renaissance. During the evening, in the iconic main living room of Villa Tugendhat, dance songs of the Renaissance will be presented, inspired by forgotten Italian Renaissance poetry by e.g. Michelangelo Buonarroti, Gaspara Stampa, Giordano Bruno and Francesca Petrarca.
TICKET RESERVATION AND SALE
Price: 400 CZK / pp
Previous reservation required due to limited capacity.
Stiletto heels are not permitted in the villa interior.
INFORMATION
Phone: +420 515 511 015 / 017
E-mail: info@tugendhat.eu
A poster can be download here.