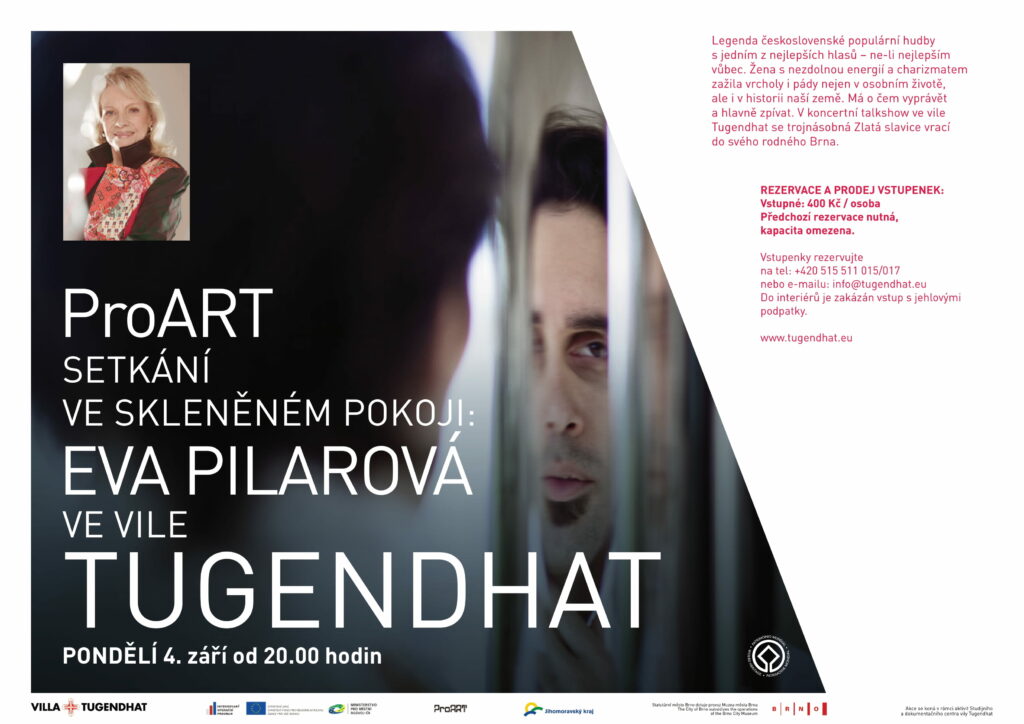 The popular cycle of the ProART Meetings in the glass room will continue in September this year by a meeting with the legend of Czechoslovak popular music, Eva Pilarová. During the concert talk show at Villa Tugendhat, the triple 'Golden Nightingale' winner returns to her native Brno. The audience will be able to experience not only her unique voice, but also the personal and impersonal highs and lows of this charismatic singer. The evening will be led by Martin Dvořák.
TICKET RESERVATIONS AND SALE
Admission: 400 CZK
Prior reservation required, the capacity is limited.
Tickets can be booked by e-mail at info@tugendhat.eu or by telephone at +420 515 511 015/017
Stiletto heels are not permitted in the interior.
A poster can be downloaded here.