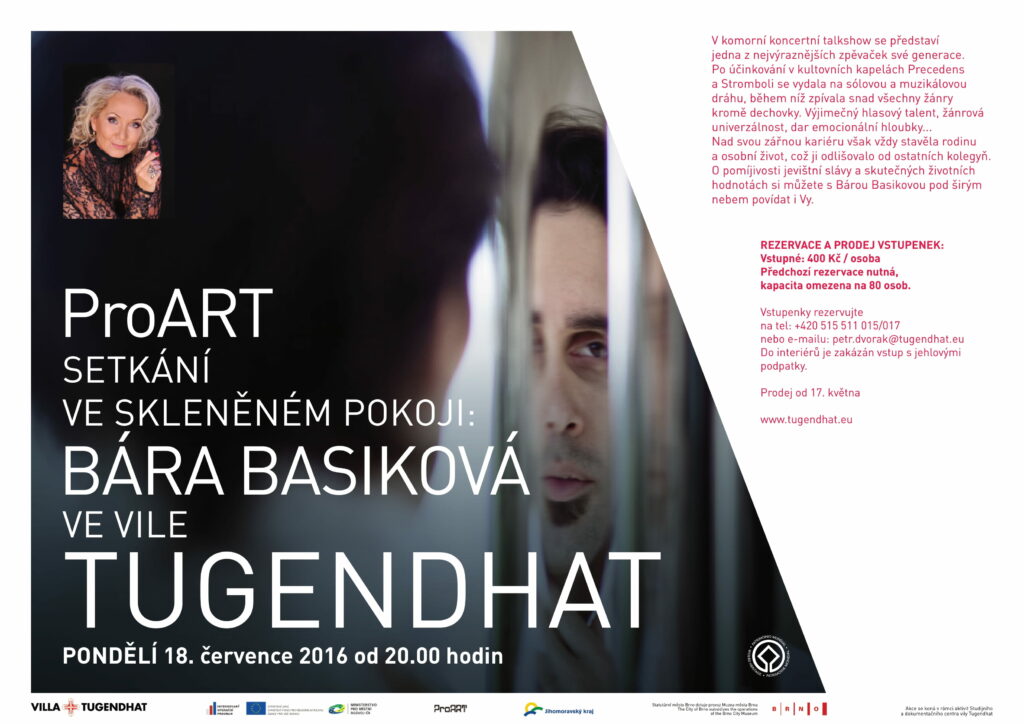 18 July, 8 p.m.
Bára Basiková
A chamber concert – talk show will feature one of the most outstanding singers of her generation. After appearing in legendary bands, Precedens and Stromboli, she embarked on a solo and musical career, during which she sang almost all genres except oompah bands. Exceptional voice talent, genre versatility, a gift of emotional depth … However, she has always put family and personal life above her illustrious career, which distinguished her from other colleagues. You too can discuss the transience of stage fame and real life values with Bára Basiková during this outdoor talk.
By purchasing a ticket the audience agrees with the terms of the organizer. You can download them here.
TICKET RESERVATIONS AND SALE
Admission: 400.- CZK
Prior reservation required, the capacity is limited to 80 persons.
Tickets can be booked by e-mail at info@tugendhat.eu
or by telephone at +420 515 511 015/017
Stiletto heels are not permitted in the interior.
Tickets are on sale from 17 May.
A poster can be downloaded here.