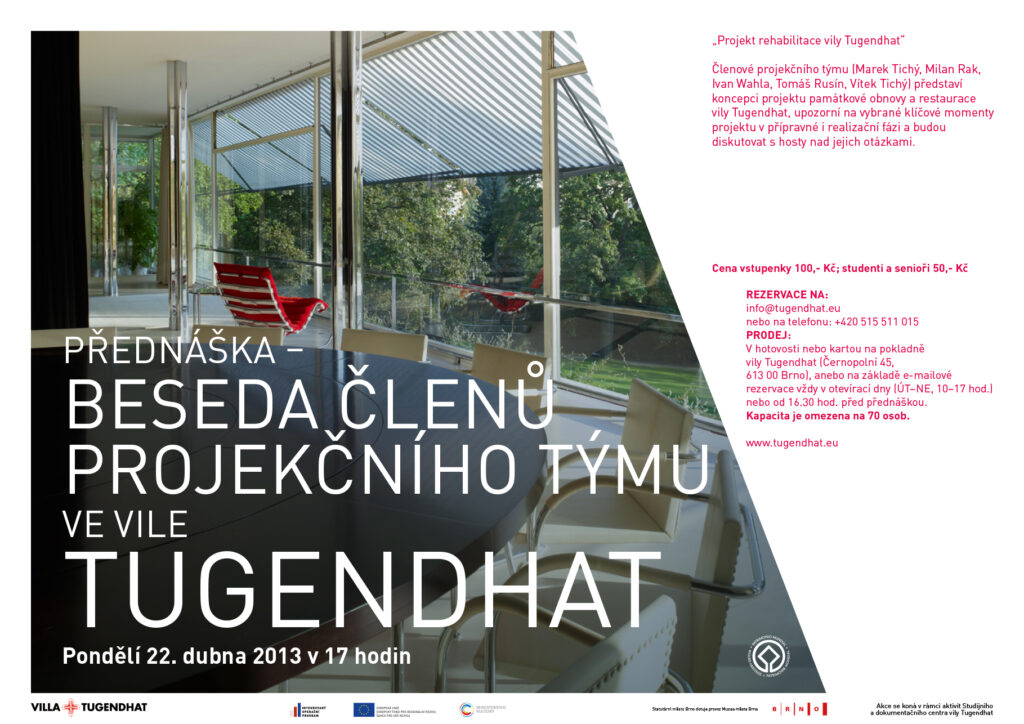 Members of the design team (Marek Tichý, Milan Rak, Ivan Wahla, Tomáš Rusín, Vítek Tichý) will introduce the concept of monument renewal and rehabilitation of Villa Tugendhat, they will point out the key moments of the design process in the preparation and implementation phases and will discuss and answer questions from the audience.
The lecture takes place on Monday 22 April 2013 at ř p.m. on the technical floor of Villa Tugendhat
(Excursion through the villa is not included.)
Entrance fee: CZK 100 ; students and pensioners CZK 50.