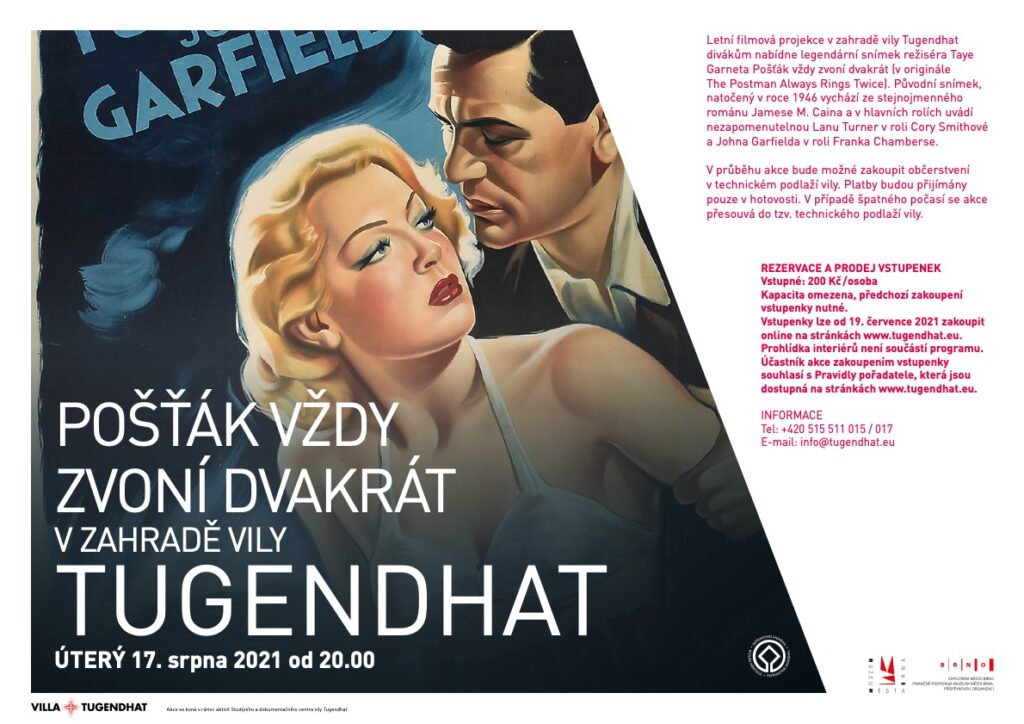 The Postman Always Rings Twice is one of the best known representatives of film noir and was made at a time when the Hayes Code, which prohibited the depiction of violence and eroticism, was in force in the USA for newly made films. The film, whose main storyline is the tale of two lovers who, in order to fulfil their love, plan the murder of their woman's husband, was extremely controversial.
During the event, refreshments will be available for purchase on the technical floor of the villa. Payment will be accepted in cash only. In case of bad weather, the event will be moved to the technical floor of the villa.
Ticket sales
Admission: 200 CZK / person
Capacity is limited, advance ticket purchase required.
Tickets can be purchased online HERE from 19 July 2021.
A tour of the interior is not part of the programme.
Information
Tel.: +420 515 511 015 / 017
E-mail: info@tugendhat.eu