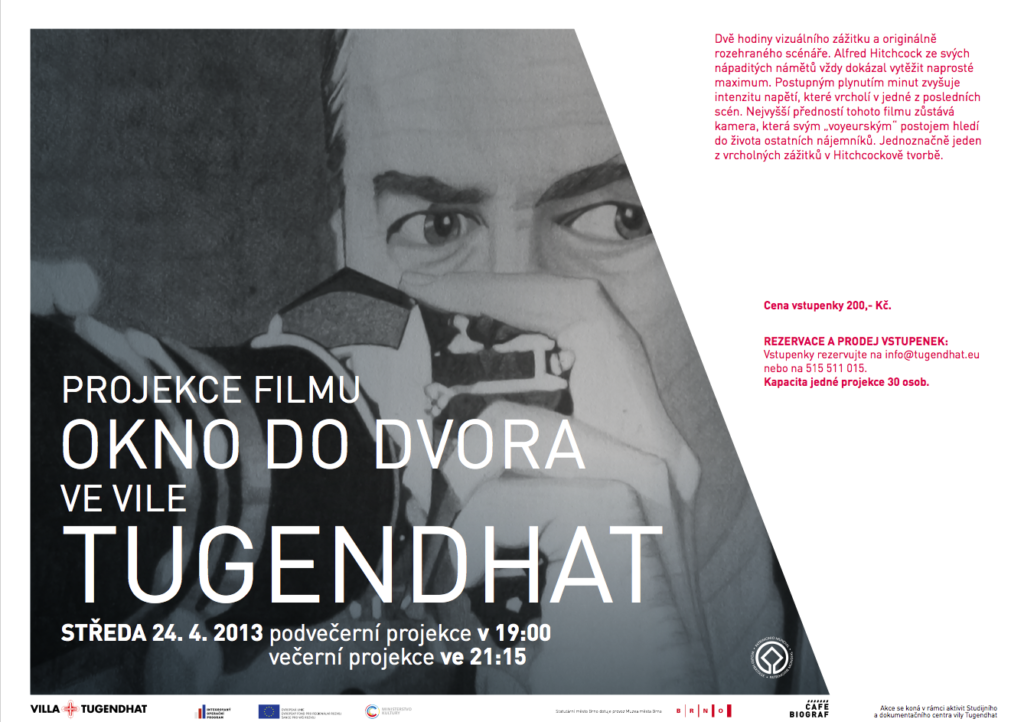 On Wednesday 24 April 2013, two film screenings of Alfred Hitchcock's REAR WINDOW will be held in Villa Tugendhat.
Viewers will be able to enjoy two hours of a visual experience and an original screenplay directly in the room by the onyx wall. Alfred Hitchcock always managed to get the absolute maximum out of his creative ideas. He increases the intensity of tension in a gradual passing of minutes which culminate in one of the last scenes. The highest strengths of this film remain in the cinematography which is looking into the lives of other tenants with its "voyeur" attitude. It is definitely one of the top experiences in Hitchcock's works.
Evening screening – 7 p.m.
Late night screening – 9:15 p.m.
Ticket price – CZK 200.
The capacity of one screening is limited to 30 people.
Tickets can be booked from 6 February 2013 by e-mail: info@tugendhat.eu or telephone: +420 515 511 015.
Reserved tickets must be picked up directly at the cash desk of Villa Tugendhat one day before the screening at the latest.
Stiletto heels are not permitted in the interior of the villa.