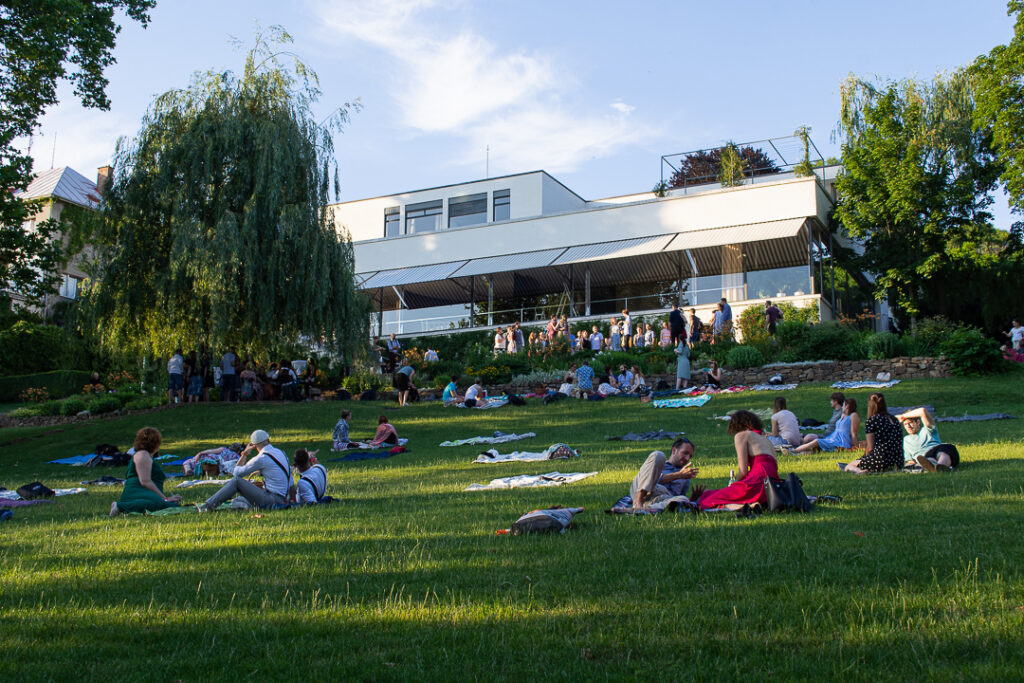 During the full evening programme, guests are offered a unique opportunity to bring a blanket and their own refreshments to the garden and enjoy a summer evening in this unique space. At 22.15 you can look forward to the film screening of To Have or Have Not (1944) starring Humphrey Bogart and Lauren Bacall. Based on the book by Ernest Hemingway, the film is very reminiscent of Bogart's previous film Casablanca (1942). The screening will be in the original version with Czech subtitles.
Presenter of the evening: Martin Koplík
Preliminary schedule:
18:30 – 20:00 swing dance + swing mini-lesson
20:00 – 20:30 live band All Star Swing Team
20:30 – 21:15 dance hall + mini-lesson
21:15 – 21:45 live band
21:45 – 22:15 dance hall
22:15 film screening – To Have and Have Not
23:55 end of the film and end of the event
Photogallery Summer, swing and cinema in the Villa Tugendhat garden 2019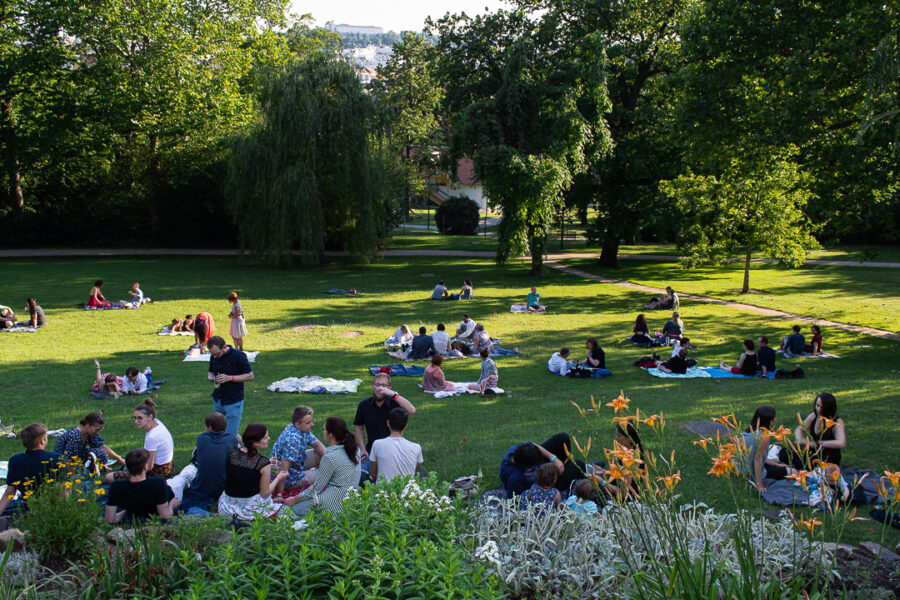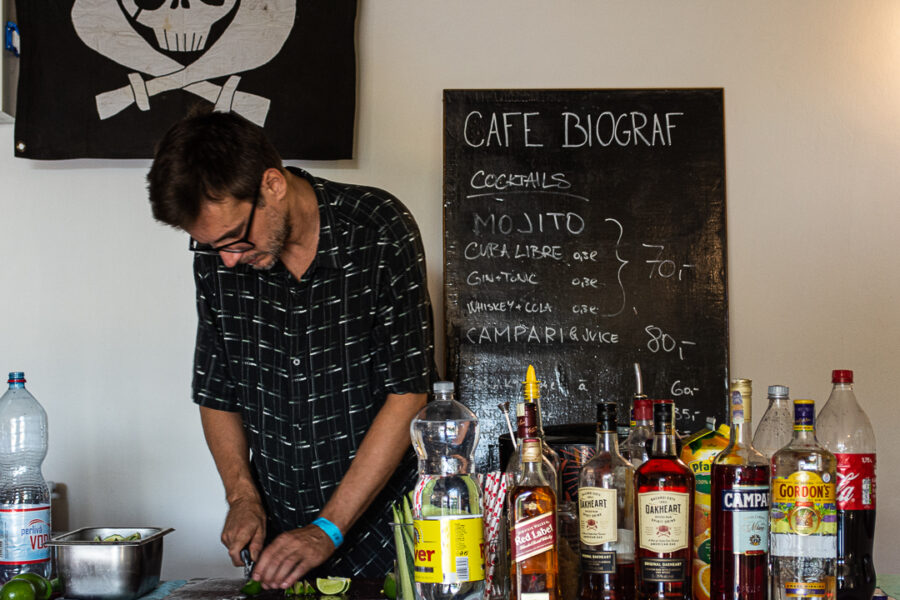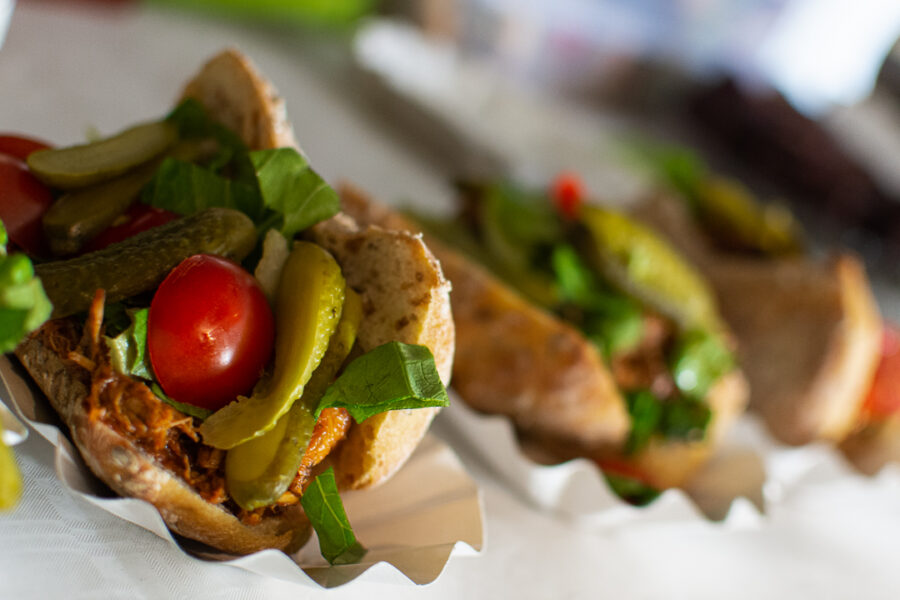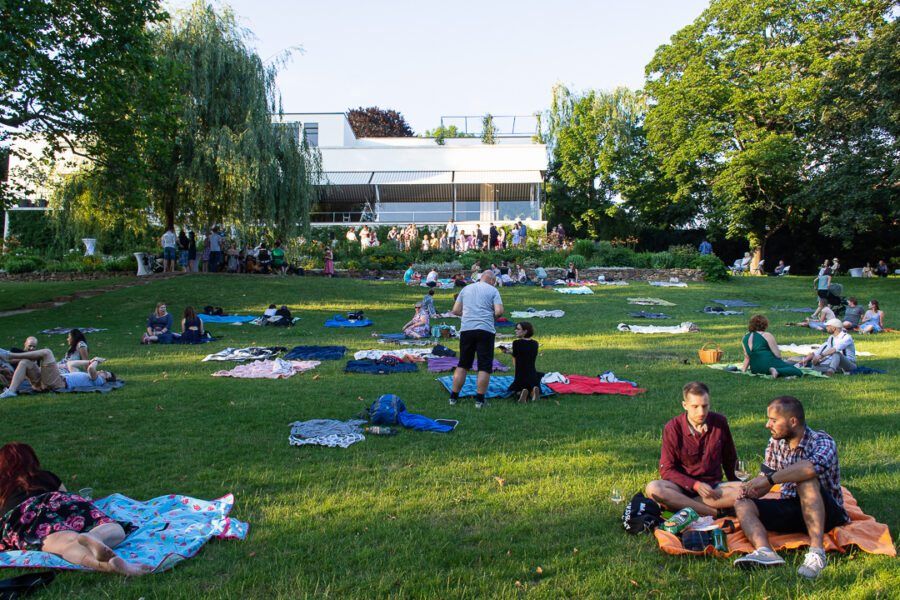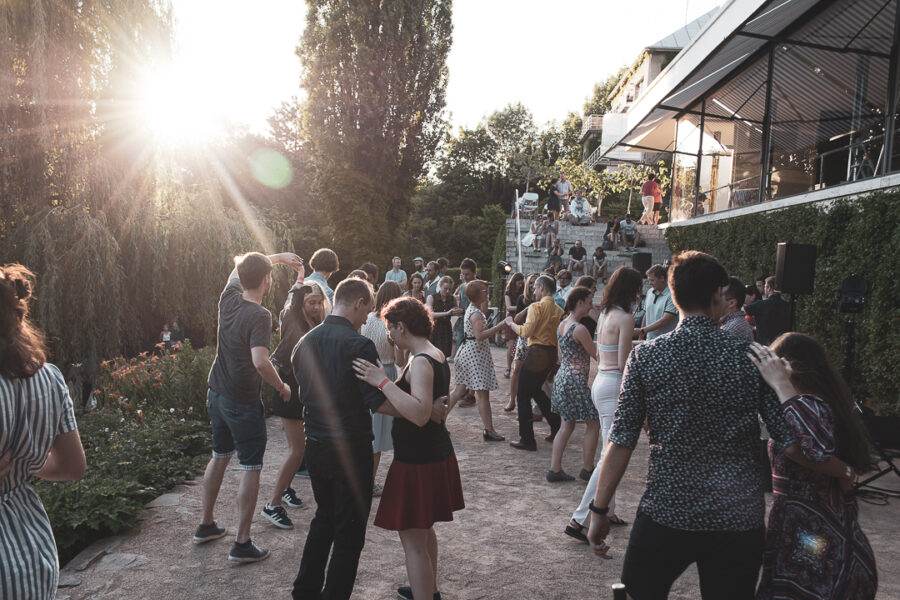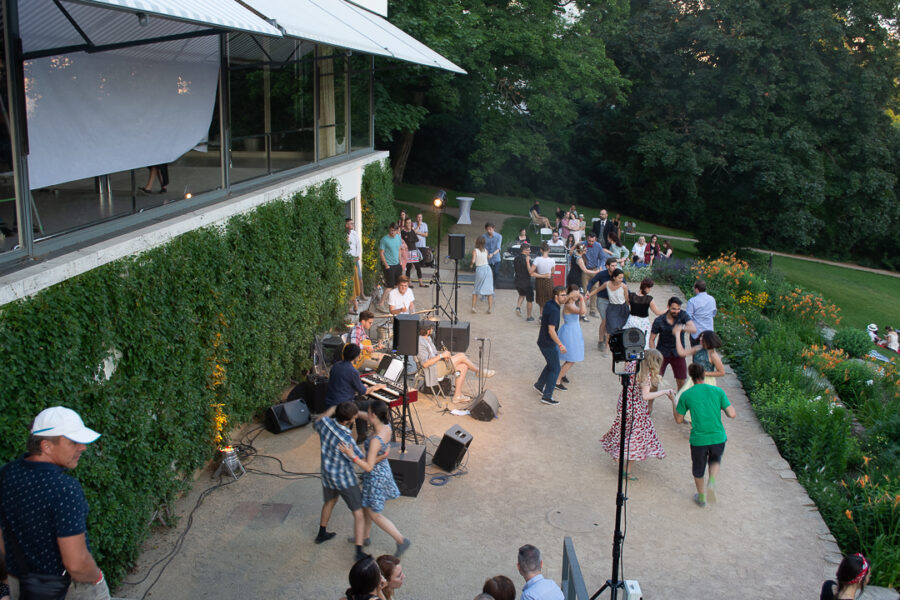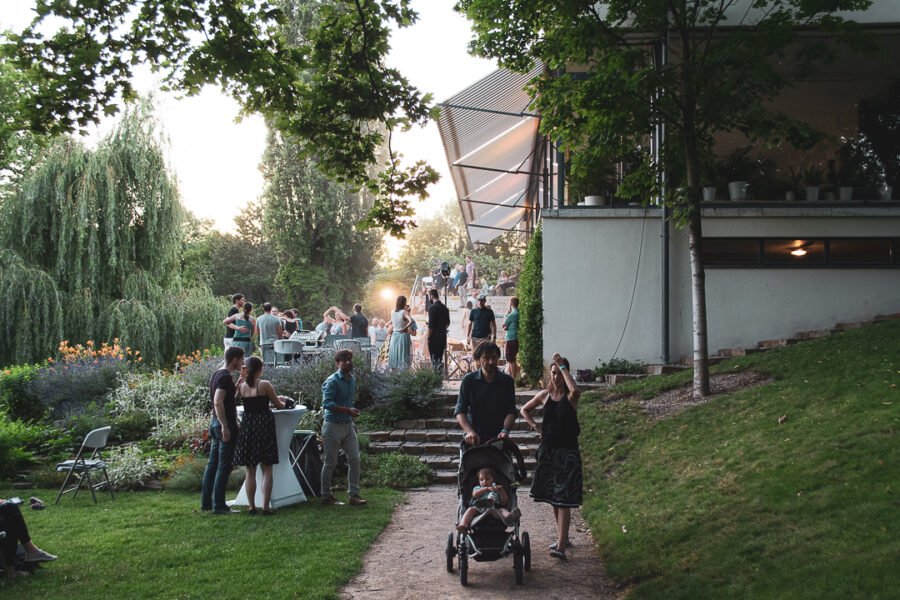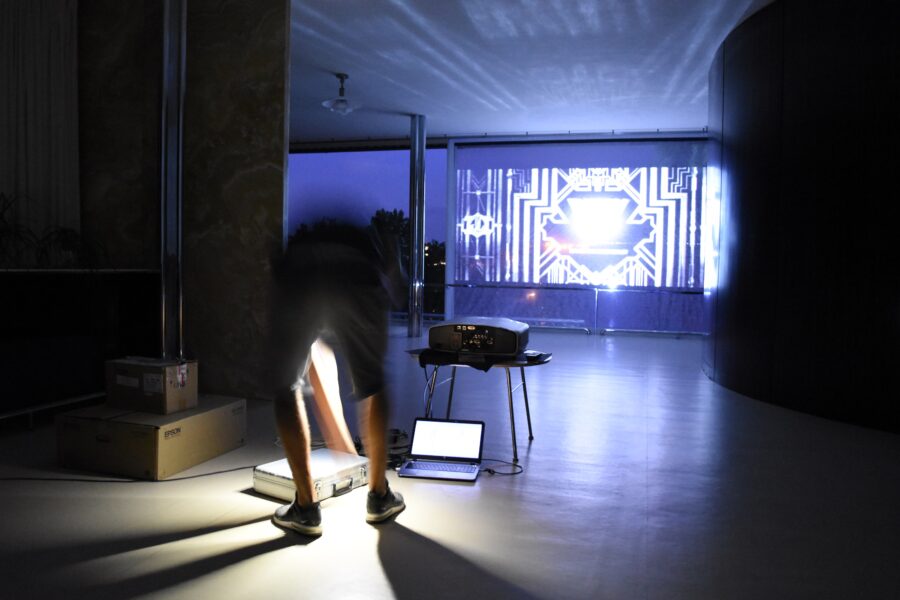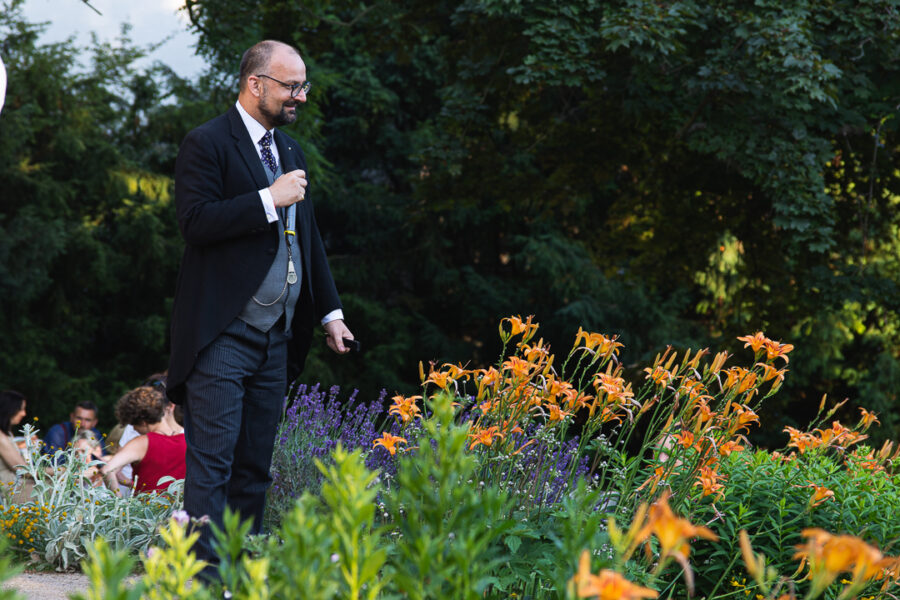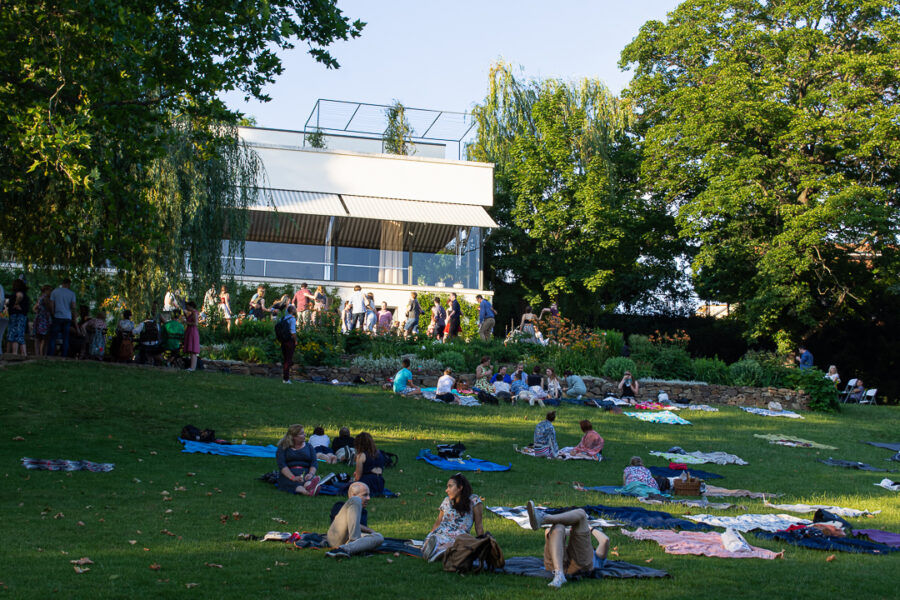 Ticket sales
Ticket price: 300 CZK / person
Advance ticket purchase required.
Tickets can be purchased HERE from 26 May.
The organizer reserves the right to change the date of the event, visitors will be informed in advance.
A tour of the interior of the villa is not included in the programme.
By purchasing a ticket, you agree to the Organiser's policy in case of inclement weather which can be downloaded HERE.