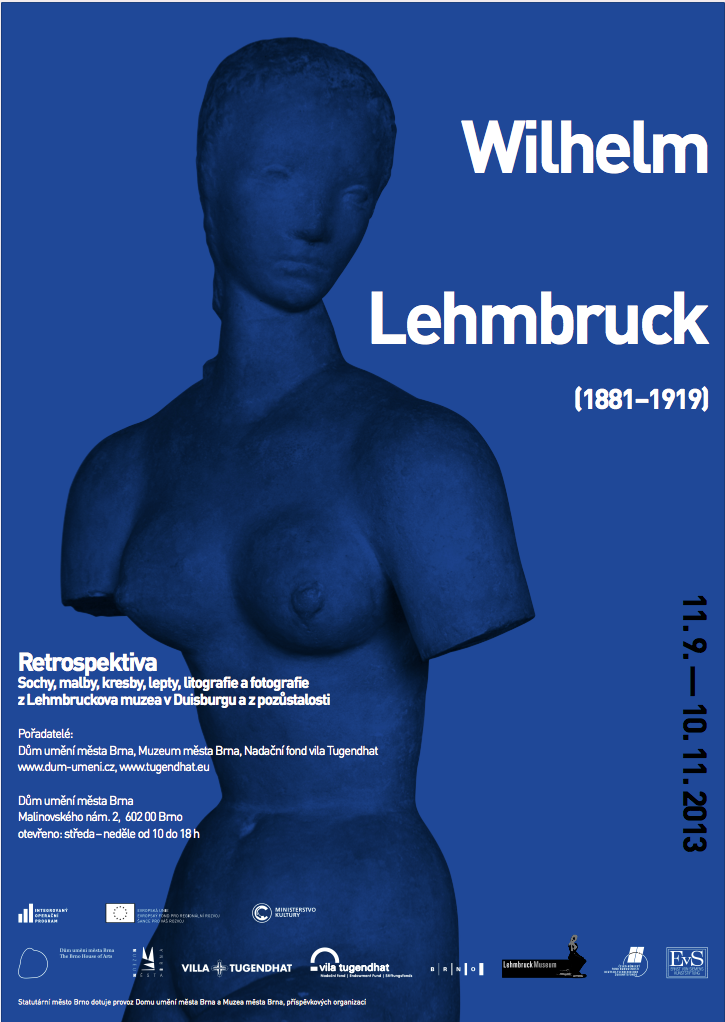 On Sunday 10 November 2013 at 5 p.m. there is the last guided tour of the Wilhelm Lehmbruck (1881–1919) Retrospective exhibition in Brno House of Arts.
After the guided tour, the personality and work of Wilhelm Lehmbruck will be introduced in a dramatic picture with actors Dalibor Buš (Husa na provázku) and Lukáš Černoch (HaDivadlo). You will also hear some of Lehmbruck's poems translated by Martin Sládeček.
This event will conclude the WILHELM LEHMBRUCK (1881–1919) RETROSPECTIVE exhibition in Brno House of Arts.
Entry fee: CZK 100; students and pensioners CZK 50.