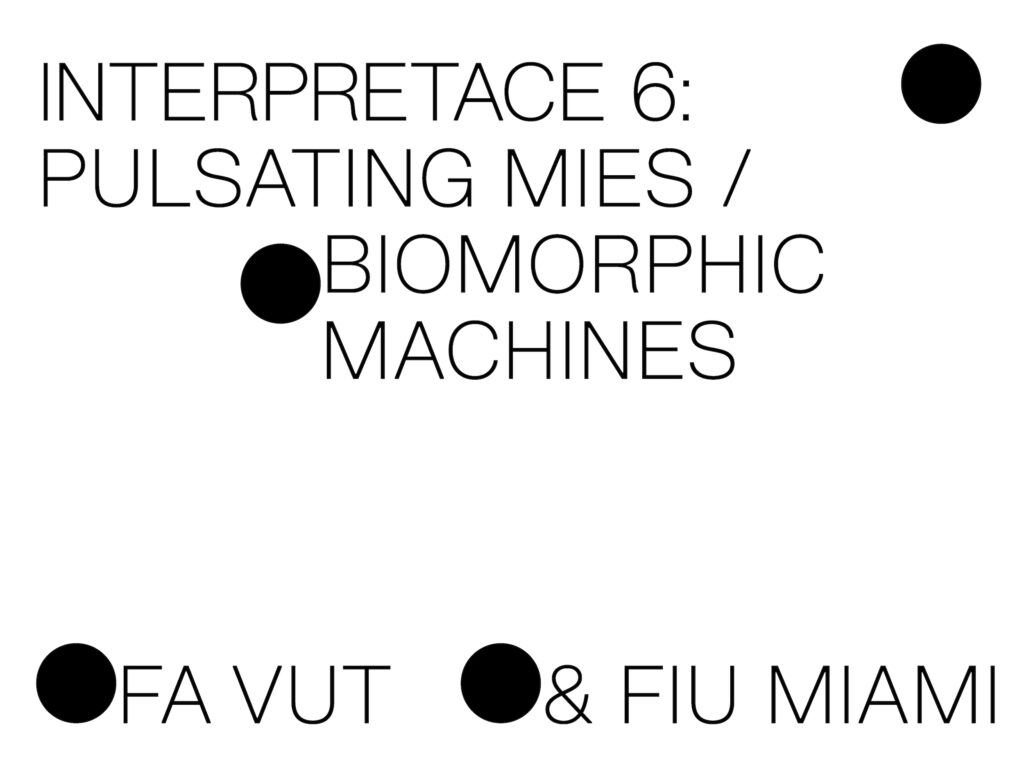 Discussion will be available via Zoom under this link (passcode: LessIsCore).
Participants of the discussion:
MArch Ing.arch. Ing. Jiří Uran Vítek
Andrew Santa Lucia
Eric Goldemberg

MArch Ing.arch. Ing. Jiří Uran Vítek graduated in Civil Engineering and Architecture from Brno University of Technology (2006) and the Faculty of Architecture of Brno University of Technology (2009), studied at Die Angewandte in the ZAHA HADID studio in Vienna (2012–2016). He is engaged in designing and researching in the field of digital/parametric architecture and in free art, where the focus is on discovering new structures. He teaches at the Faculty of Architecture in Brno, is a co-founder of the architectural studio VasiArchitekti and SUPERLABOR, leads the Experimental Laboratory of Architecture: studio URAN and BioTectArchitect.
•
Andrew Santa Lucia is a Cuban American designer, educator, and critic based in Portland, Oregon. He is Assistant Professor of Practice at Portland State University's School of Architecture, where he teaches design studio, history/theory/criticism seminars, and is graduate thesis coordinator. He has lectured and exhibited internationally, including Art Basel, the Chicago Architecture Biennial, as well as the upcoming Venice Biennale of Architecture in 2021. He runs Office Andorus, which designs architecture for activists, institutions and private clients with the goal of influencing public perceptions through the architectural discipline. His work is a hybrid of bold colors, graphics, and shapes used to translate and amplify contemporary issues of social justice through aesthetics. He has taught design studios and seminars at the Illinois Institute of Technology, School of the Art Institute of Chicago and Florida International University. 
•
Eric Goldemberg is an architect, with a professional degree from the University of Buenos Aires and a Master of Science in Advanced Architectural Design from Columbia University, New York. He worked for Peter Eisenman as Senior Designer for the City of Culture of Galicia, Spain as well as heading design teams in several competitions. He was also Project Architect for Asymptote Architecture (Hani Rashid & Lise Anne Couture) on projects in Malaysia, The Netherlands and the Guggenheim Museum in Guadalajara, Mexico. In Buenos Aires he collaborated with Clorindo Testa and Estudio STAFF – the latter founded by his parents Jorge Jose Goldemberg and Teresa Bielus, with over 2,000,000 m2 of social housing projects built in South America.Eric Goldemberg is Associate Professor and Digital Design Coordinator at Florida International University in Miami where he teaches graduate studios and advanced digital design and fabrication courses. Previously he taught at Pratt Institute, Columbia University, New York Institute of Technology, New Jersey Institute of Technology, and University of Buenos Aires.