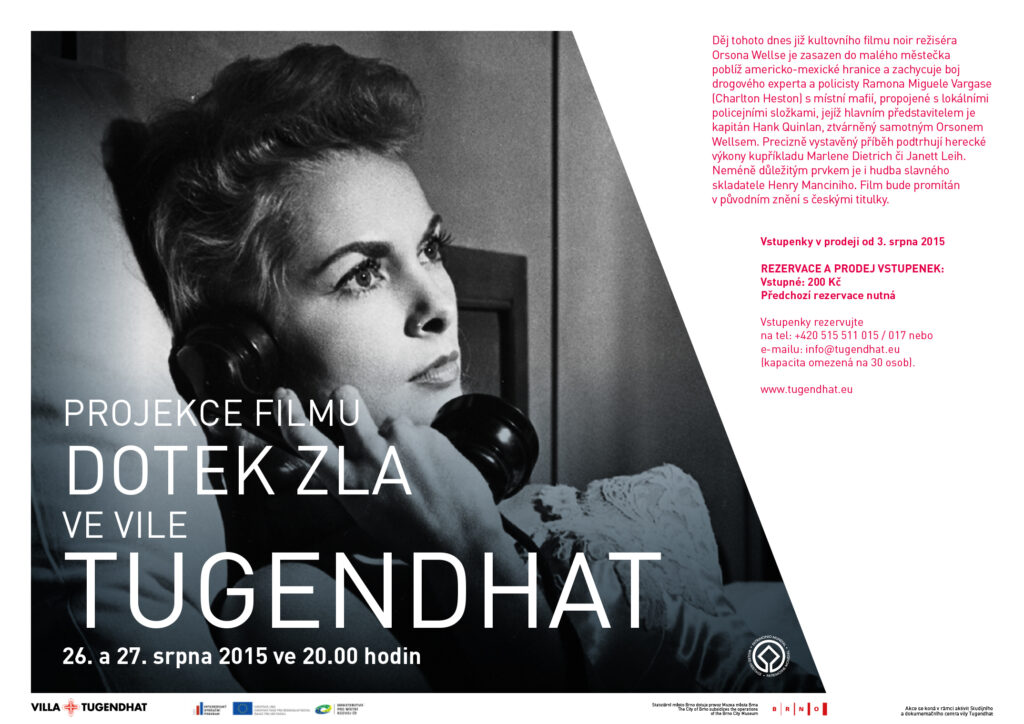 August film screening in the main living room of Villa Tugendhat is dedicated to the cult picture by Orson Welles. The main characters of the film, which is set in the environment of a small town near the US-Mexico border, are investigator Miguel Vargas (Charlton Heston) and the local police captain Hank Quinlan, whose character was played by Orson Welles himself. The brilliantly structured story describing a fight of the law with the local mafia is perfectly complemented by the performances of e.g. Marlene Dietrich and Janet Leigh. The overall impression is enhanced by the music written by the legendary film music composer Henry Mancini. The film will be screened in the original version with Czech subtitles.
TICKET RESERVATION AND SALE:
Price: CZK 200.-
Reservation required.
Reserve your tickets at: +420 515 511 015 / 017 or by e-mail: info@tugendhat.eu
(Capacity is limited to 30 persons.)
You can download a poster here.