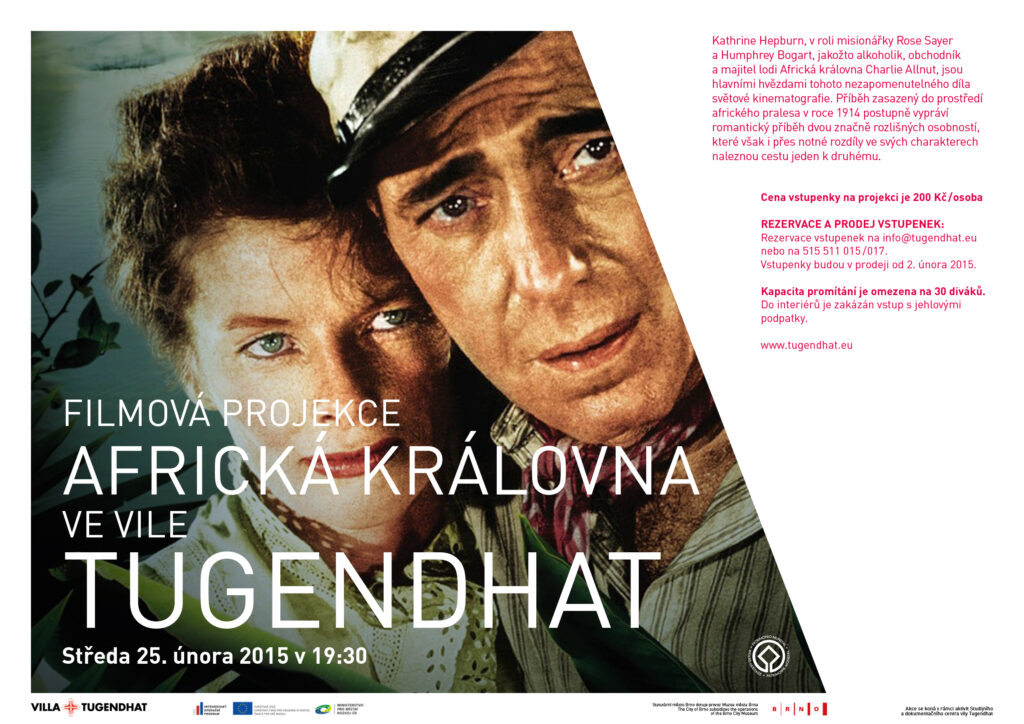 February film screening at the Villa Tugendhat will present the film The African Queen from 1951. In this film, based on the novel by C. S. Forester, starring excellent Humphrey Bogart, who received the only Oscar of his rich career for his performance, along with Katherine Hepburn who was joined by Robert Morley. This exciting and romantic story set in the African rainforest environment in 1914 is definitely the right time for the feast of love.
On Wednesday, 25 February 2015 at 7.30 p.m.
RESERVATIONS AND TICKET SALES:
Tickets will be available from 2nd February 2015
Ticket price: CZK 200.- / capacity: 30 persons
Ticket reservations: info@tugendhat.eu or +420 515 511 015/017.
You can download a poster here.