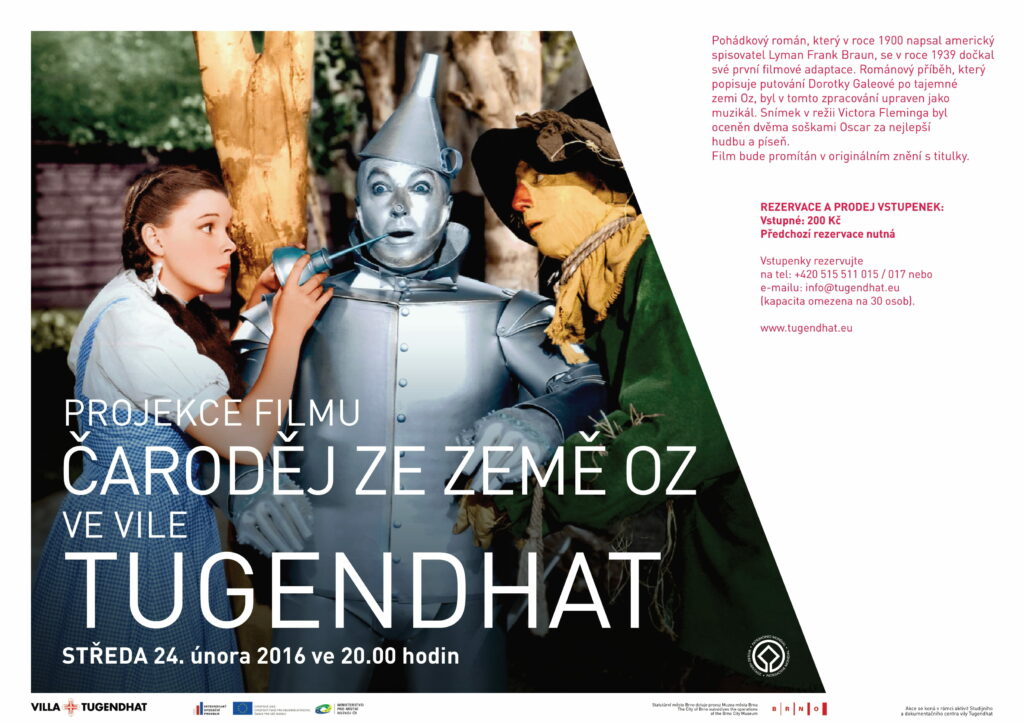 Wednesday 24 February 2016
A fairy-tale novel, written by American author Lyman Frank Braun in 1900, had its first film adaptation in 1939. The original story has been adapted in this process as a musical, which has won two Oscar statuettes for best music and song. The film takes us to a farm in Kansas, USA, where little Dorothy Gale lives. One day a thunderstorm with a tornado sweeps the farm and Dorothy is taken to the mysterious Land of Oz with her best friend, dog Toto. How will Dorothy's adventurous journey end? You can see for yourself in the unique environment of the glass room in Villa Tugendhat.
The film will be screened in the original version with subtitles.
TICKET RESERVATIONS AND SALE
Admission: CZK 200
Prior reservation required, the capacity is limited to 30 persons.
Tickets can be booked by e-mail at info@tugendhat.eu or by telephone at +420 515 511 015/017
Stiletto heels are not permitted in the interior.