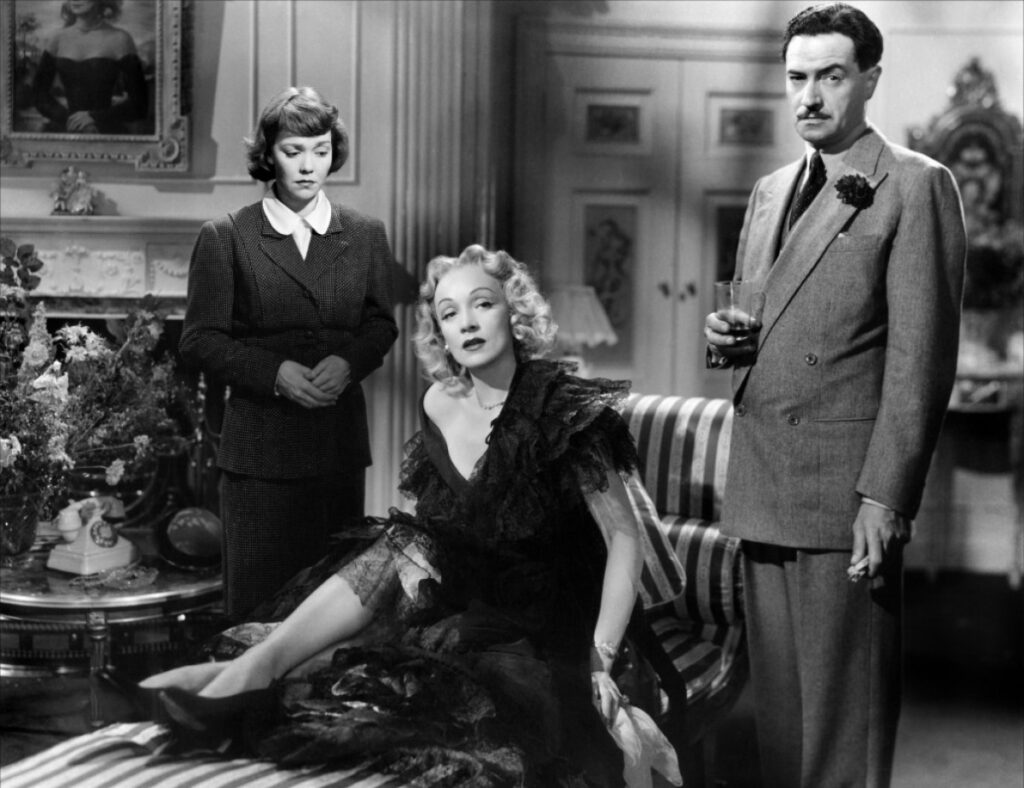 The story of this film noir begins with the escape of acting student Eve Gill (Jane Wyman) with her friend Jonathan Cooper (Richard Todd), who is accused of murder. Eve overhears Jonathan's reconstruction of the unfortunate events that led him into this unenviable situation and decides to clear his friend of suspicion. In disguise, she gets herself employed as a maid of theatre star Charlotte Inwood (Marlene Dietrich). Will Eve succeed in her intention? Who is telling the truth and who is lying?
Ticket sale
Admission: 200 CZK / person
Capacity is limited, previous ticket purchase required.
Tickets can be purchased online at bit.ly/VT_Coloseum_ENG from 28 March 2022.
A tour of villa interior is not part of the programme.
Information
Tel.: +420 515 511 015 / 017
E-mail: info@tugendhat.eu