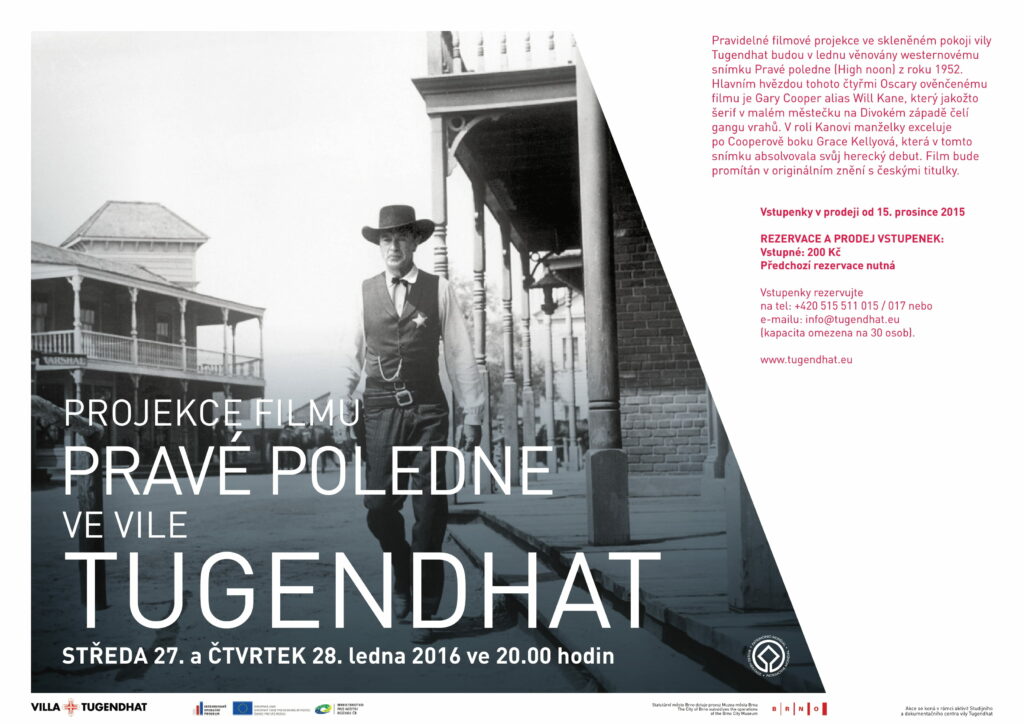 Wednesday, the 27th and Thursday, the 28th January 2016 at 8 p.m.
The last Wednesday and Thursday in January will bring the audience to a small town of the Wild West during the regular film screenings. The classic western, High Noon, will introduce the star of the silver screen, Gary Cooper, who received the Oscar for the Best Actor in a Leading Role for his role of the lone sheriff Will Kane, who faces a gang of murderers. This film from 1952 is also the acting debut of the later Monaco Princess Grace Kelly. The film will be screened in original language with Czech subtitles.
High noon; USA, 1952; duration: 84 min.
TICKET RESERVATIONS AND SALE
Admission: 200.- CZK
Prior reservation required, the capacity is limited to 30 persons.
Tickets can be booked by e-mail at info@tugendhat.eu
or by telephone at +420 515 511 015/017
Stiletto heels are not permitted in the interior.
You can download a poster here.