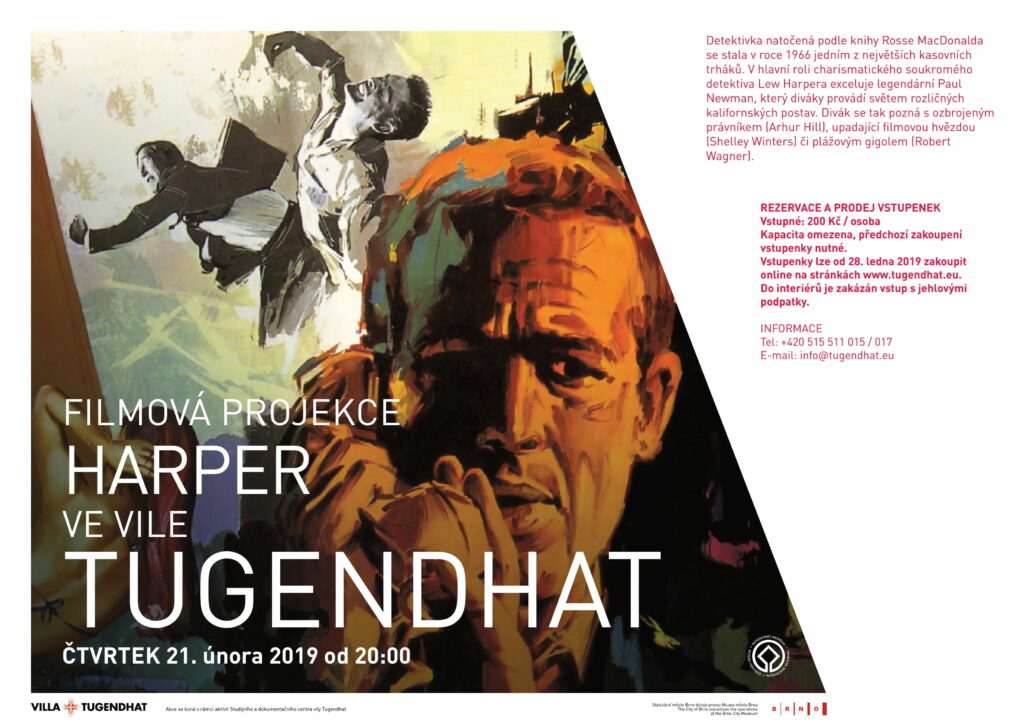 A detective story based on the book by Ross MacDonald has become one of the biggest blockbusters in 1966 when it was made. The legendary Paul Newman excels as the main character, charismatic private detective Lew Harper, who guides the audience through the world of various Californian characters. The spectator gets to know armed lawyer (Arthur Hill), a film star (Shelley Winters) or a beach gigolo (Robert Wagner).
Harper
USA, 1966
Screened in original language with subtitles
Duration: 121 minutes
TICKET SALE:
Price: 200 CZK
The capacity is limited, advance purchase of a ticket is required.
Stiletto heels are not permitted in the interior.
Tickets are on sale online HERE from 28 January 2019.
By booking a ticket, the client confirms that they have read the Rules and Possibilities of ticket purchase that are available here.
INFORMATION
Tel: +420 515 511 015 / 017
E-mail: info@tugendhat.eu
A poster can be downloaded here.