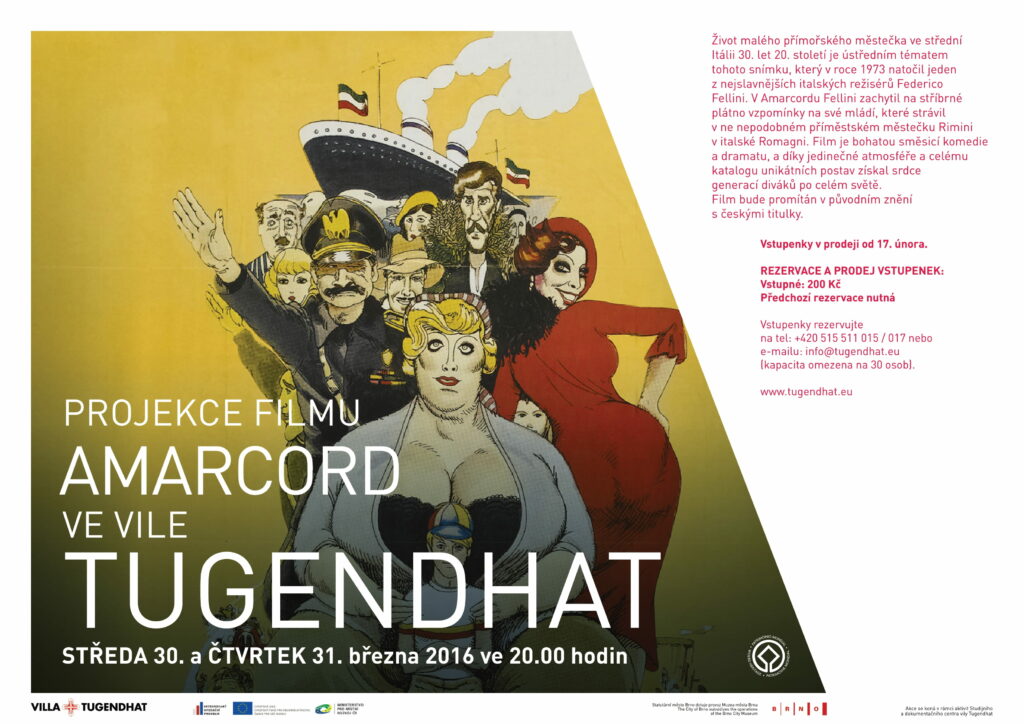 The film made in 1973 represents filmed memories of a famous Italian director Federico Fellini, recording his youth, which he spent in Rimini, then a small northern Italian town on the shores of the Adriatic. The audience returns to Italy of 1932 and 1933 and has a chance to explore an inexhaustible catalogue of characters and situations from comical to tragic ones. Due to its unique atmosphere, this film belongs to the most famous in Italian cinema and has its fans around the globe into the present day.
The screening will take place in the original language with Czech subtitles.
TICKET RESERVATIONS AND SALE
Admission: 200.- CZK
Prior reservation required; the capacity is limited to 30 persons.
Tickets can be booked by e-mail at info@tugendhat.eu or by telephone at +420 515 511 015/017 Stiletto heels are not permitted in the interior.
Tickets will be on sale from 17 February. You can download a poster here