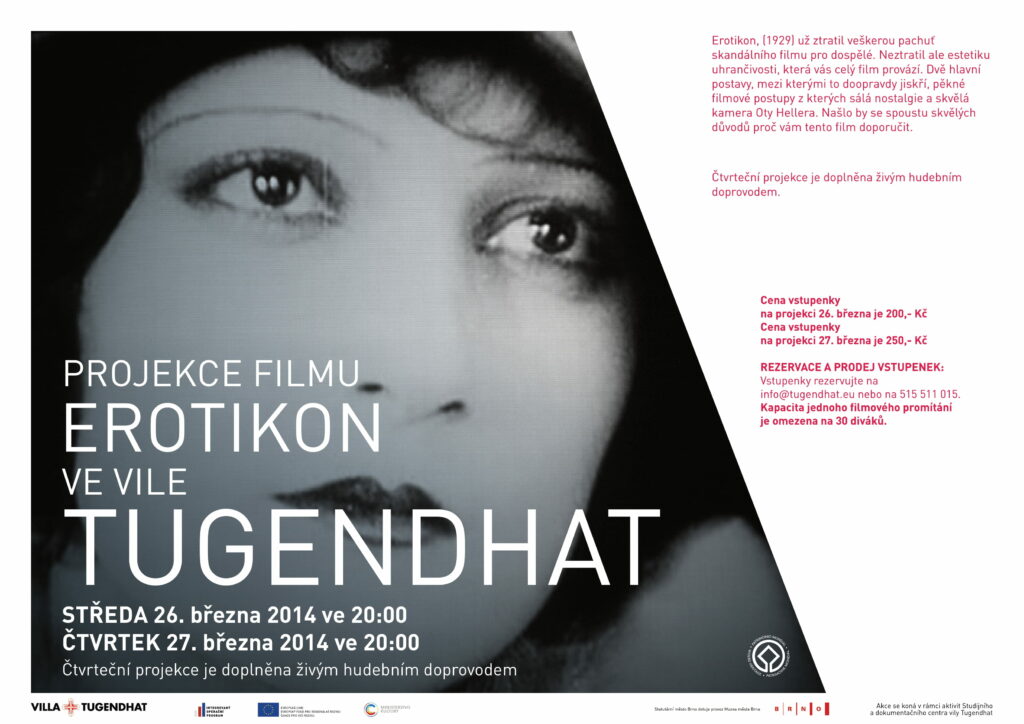 On Wednesday 26 March at 8 p.m. and Thursday 27 March 2014 at the same time, the main living room of Villa Tugendhat will be the venue of a film screening, after some time another Czech classic film directed by Gustav Machatý.
Eroticon (1929) had lost all the taste of a scandalous adult film. However it has not lost any of its bewitching aesthetics that accompanies you throughout the film. The two main characters, who really spark together, nice film techniques which radiate nostalgia, and great camera work by Otto Heller. There would be plenty of great reasons to recommend this film.
Thursday screening is accompanied by live music.
Ticket price to the screening on 26 March is CZK 200.
Ticket price to the screening with live musical accompaniment on 27 March is CZK 250.
TICKET RESERVATIONS AND SALE: info@tugendhat.eu or by phone at 515 511 015.
The capacity of one screening is limited to 30 people.
Stiletto heels are not permitted in the interior of the villa.
The poster can be downloaded here.