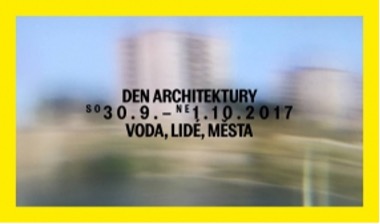 Architecture Day 2017:
A documentary about a photographer with the soul of an architect will be screened on the Tugendhat Villa garden terrace:
Lucien Hervé, Photographer despite Himself.
Director: G. Messiaen, France, 2013, 55 min., French with English subtitles.
"You have the soul of an architect," Le Corbusier wrote to Hervé and asked to visit him. From that time until his death in 1965, Le Corbusier did not cooperate with any other photographer. London's chief architect, Denys Lasdun, said that thanks to him, architecture can not be photographed as before. World-famous architects like Gropius, Nervi, Neutra, Niemeyer and Kenzo Tange have also taken advantage of his talent and his ability to capture the essence of architecture that is not only about the building but also about emotions. The documentary by Gerrit Messiaen is the essence of the life and the creation of one of the most important photographers of 20th century architecture. It captures not only his personality but also describes Paris and the spirit of the era in which Hervé worked. Director Messiaen uses historical photos and audio in the film; the storyteller is Hervé's wife Judith Molnár.
Prior to the screening, there is a possibility of visiting the "BRNO and SUOMI" and "Echoes – 100 years of Finnish design and architecture" exhibitions located on the technical floor of the villa. For more details, click here.
Admission: 50 CZK.
Reservation is necessary, click here or e-mail info@tugendhat.eu.