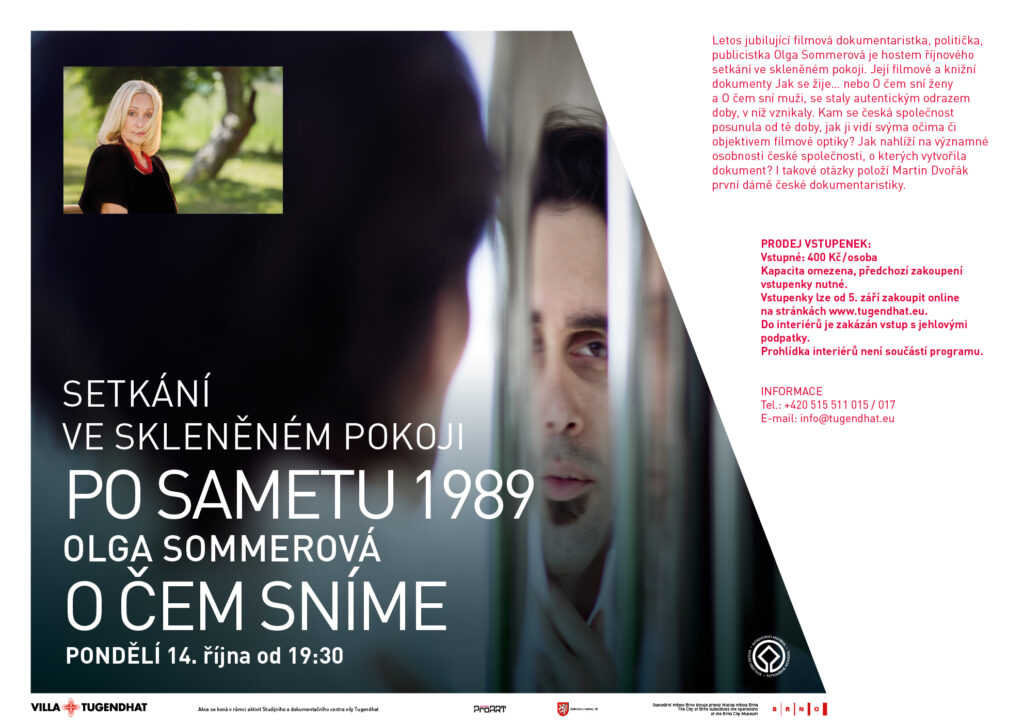 This year's jubilee-celebrating film documentary filmmaker, politician and publicist Olga Sommerová is a guest of the October meeting in the Glass Room. Her film and book documentaries, The Life of… or What Women Dream Of and What Men Dream Of, have become an authentic reflection of the times in which they were created. How has Czech society shifted since then, how does she sees it through her own eyes or the film lens? How does she view the important personalities of the Czech society about whom she created her documentaries? Martin Dvořák will ask these and similar questions, talking to the first lady of Czech documentary filmmaking.
TICKET SALE:
Admission: 400 CZK
Capacity is limited, prior ticket purchase is required.
Tickets can be purchased online at www.tugendhat.eu from 4 September.
Stiletto heels are not permitted in the interior.
INFORMATION
Phone: +420 515 511 015 / 017
E-mail: info@tugendhat.eu