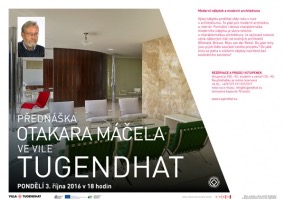 Modern furniture and modern architecture
Development of furniture proceeded hand in hand with architecture. This applies to modern architecture and interior. Formal and ideological characteristics of modern furniture are almost identical with the characteristics of architecture. It is interesting when comparing the development of some chairs by famous architects (Rietveld, Breuer, Mies van der Rohe). To what extent are their chairs parts of the whole project? To what extent they are solitary objects designed without a specific context?
Otakar Máčel (Praha 1943) studied art history and classical archaeology at the Masaryk University in Brno (1960–1965), in 1968 he emigrated to Holland, where he taught history of architecture at the Faculty of Architecture of the Technical University in Delft from 1971 to 2010. In his dissertation he focused on Mart Stam metal chair (1992 TU Delft), then habilitated at the Faculty of Architecture of the Czech Technical University in Prague on the subject of Czech modern architecture (1996). He publishes works on contemporary architecture and design, and is a member of the editorial boards of the Journal of Design History (Oxford) and Urbanismus a územní rozvoj(Urbanism and Territorial Development) (Brno).
TICKET RESERVATIONS AND SALE
Tickets: 100 CZK; students and senior citizens 50 CZK.
Reservation is required by telephone at +420 515 511 015/017
or by e-mail: info@tugendhat.eu
(Capacity is limited to 70 persons).