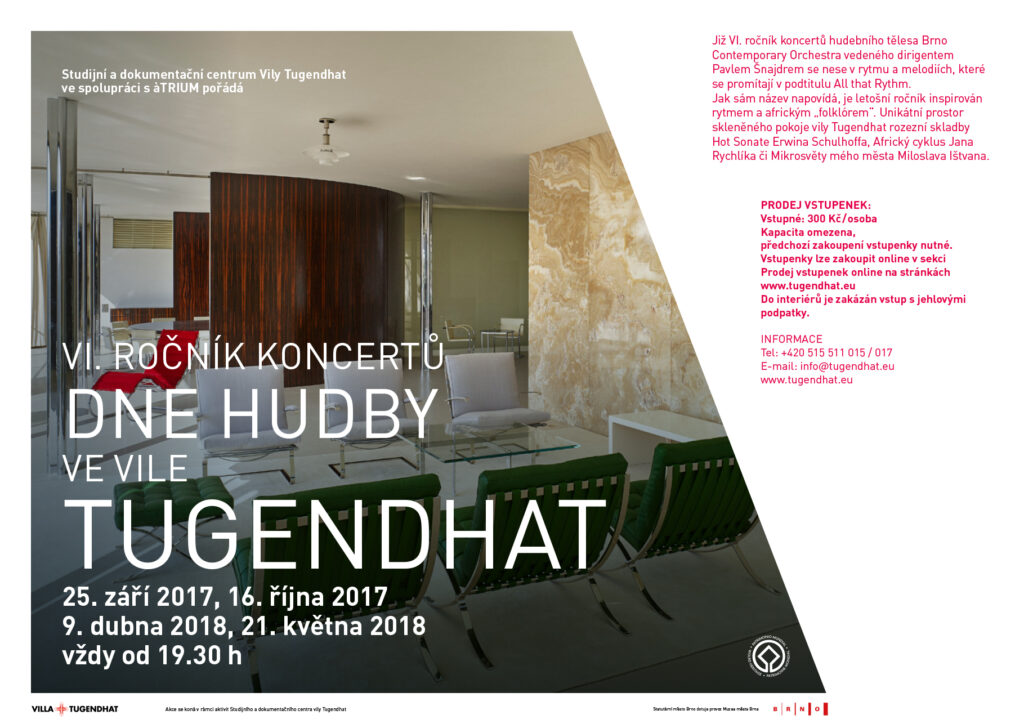 The 6th year of concerts by the Brno Contemporary Orchestra, led by conductor Pavel Šnajdr, are carried by the rhythm and melodies described by the title, All That Rhythm.
As the title suggests, this year's edition is inspired by rhythm and African "folklore". The introduction to the programme features the Hot Sonate (for saxophone and piano) by Erwin Schulhoff, which will transport the audience into the atmosphere of the luxurious pre-war salon elite.
The rhythm theme continues in Jan Rychlík's African Cycle. The author, whose name may not be known to the audience, has been famous for a number of famous melodies, especially in film music. His unforgettable compositions include melodies for films such as Lemonade Joe and Creation of the World inspired by the drawings of Jean Eiffel with the unrepeatable commentary by Jan Werich. The final part of the programme is devoted to a purely Brno author, Miloslav Ištvan and his composition Micro-worlds of My City.
TICKET RESERVATIONS AND SALE
Admission: 300.- CZK
Capacity limited, previous purchase of the ticket required.
Tickets can be purchased online here.
Do you have trouble buying tickets? Before you write us please try our HERE instructions.
Stiletto heels are not permitted in the interior.
INFORMATION
Phone: +420 515 511 015 / 017
E-mail: info@tugendhat.eu